USA: China is already hosting in our backyard
The Chinese Ministry of Foreign Affairs commented on the US regular statements on the need to exert economic and political pressure on Beijing, which "violates international law." In the US, it was actually announced that the growth of the Chinese economy itself is a threat to the American economy, and therefore they are ready to fight Chinese growth with duties and other trade restrictions.
Recall that earlier in response to the US increase in import duties on dozens of goods from China, China responded by raising duties on US goods by $ 16 billion. One of the "duty-free" attacks of China came in
aviation
kerosene, which led to the refusal of several companies to operate flights between the two countries.
The new US claim is connected with the decision of the government of the state of El Salvador (Central America) to establish diplomatic relations with China. El Salvador thus severed diplomatic relations with Taiwan.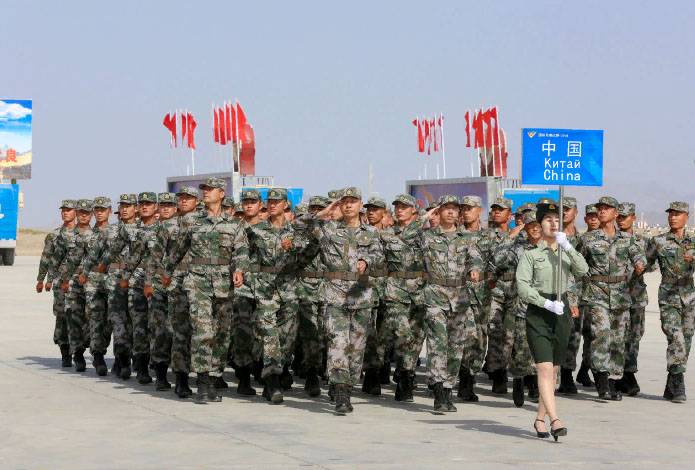 Washington stated that such a move by El Salvador threatens the "economic security of the entire American continent."
The official representative of the Ministry of Foreign Affairs of China responded as follows:
We urge China to respect its domestic and foreign policy. We also urge Washington to abandon the rhetoric of imperial hegemonism. The government of El Salvador has established diplomatic relations with us because of the existence of a single Chinese state. China urges the United States to respect the opinion of El Salvador, as well as other countries that independently determine their policies.
In fact, Beijing has made it clear that it is time to stop perceiving the world as a group of vassals of the United States and those whom the United States will "punish for disobedience."
Against this background, Washington has already sounded accusations against Beijing that he "invaded" the American continent, "the USA's backyard." Apparently, talking about contacts with the said El Salvador.
Earlier, the Dominican Republic severed diplomatic relations with Taiwan (in favor of establishing such relations with China). Inherited from the United States in this regard, and the Dominicans.
Chinese representative:
You can clearly see who is actually trying to interfere in the internal affairs of states in the Americas and in the entire region.
http://www.globallookpress.com