US sanctions against Russia related to the case of Skripale will enter into force on August 27 after the document is published in the federal register.
RIA News
US Department of State's message.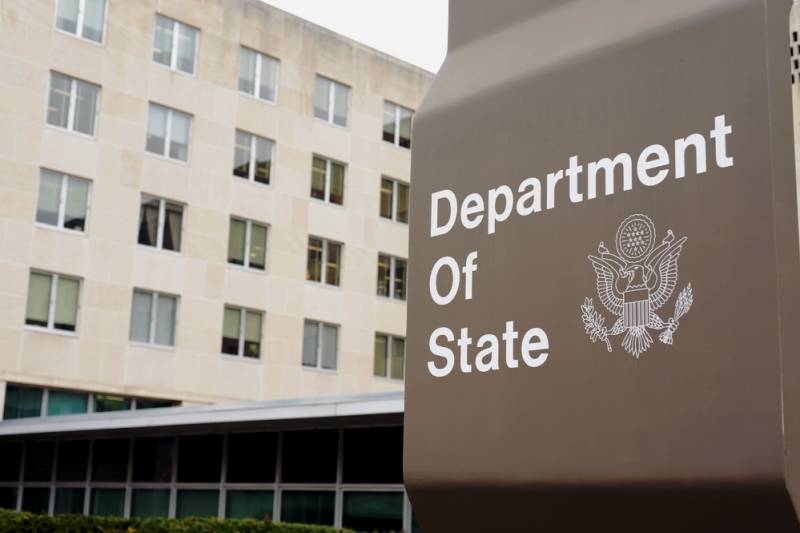 According to the agency, the notification in the federal register, which puts into effect the package of sanctions, has already been signed. It is expected that it will be published on 27 August.
Earlier it was reported that the first package of restrictions on the case of Skripale will take effect on August 22.
Earlier this month, the State Department announced new anti-Russian sanctions because of the "use of Moscow" by the chemical
weapons
in British Salisbury. The first package of restrictions in question implies a ban on the supply of dual-use goods to the Russian Federation. The second must be tougher: it affects lending to Russian companies, exports, imports, and may also lead to a decrease in the level of diplomatic relations.
Moscow called a pretext for the introduction of new sanctions frivolous and unacceptable and promised to take mirror measures.
Recall, a former employee of the GRU Sergey Skripal and his daughter Julia were poisoned in the British city of Salisbury March 4. In London, they soon declared that the Russian special services were involved in the poisoning. Moscow denies this charge. No concrete evidence supporting the hasty conclusions of the British government has so far been presented.
Moscow has repeatedly demanded that Russian specialists be allowed to be investigated by the victims, but official London ignored all requests.