The series is not soon. The timing of the Katran UAV became known
The newest helicopter-type drone, Katran, developed in the interests of the Russian army, is already preparing for the start of flight tests, the Russian Helicopters press service has reported at the Army-2018 forum held in Kubinka near Moscow.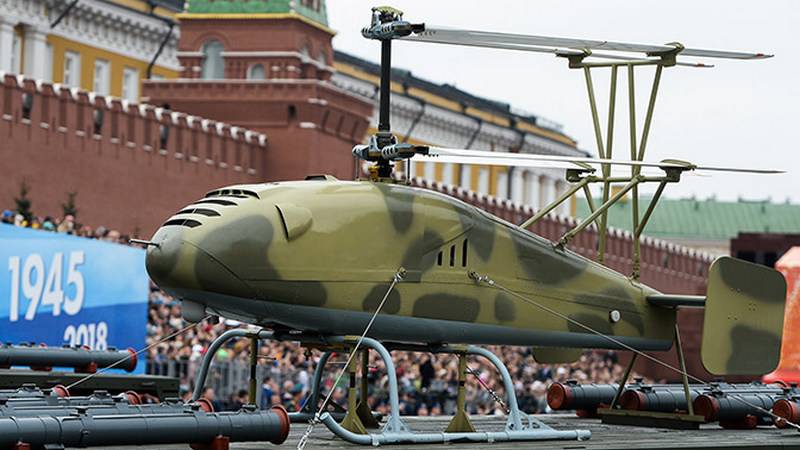 As the specialists of the holding explained, the ground part of the tests of the latest
drone
"Katran" is being completed this autumn, after which the drone starts the flight test program, which is scheduled to be completed in 2019. At the current stage of ground testing, the flight and navigation complex, the engine control system, the radio channel and other helicopter systems are being tested.
The press service of the holding noted that to date, several variants of a UAV configuration are also being worked out. Among the options considered the installation of reconnaissance equipment, as well as equipping the UAV with various types and types of weapons.
Unmanned helicopter "Katran" is made according to the coaxial scheme and is able to take off and land on unprepared sites. The take-off weight of the UAV is 490 kg, the payload mass is 120 kg. The maximum speed is 130 km / h, the time spent in the air is 4 hours.
The drone was first shown 9 this May during the Victory Parade in Moscow.
Ministry of Defense of the Russian Federation