USA: Who buys C-400 from Russia will regret it!
The official representative of the US Foreign Office, Heather Nauert, announced that the United States is ready to impose sanctions on all countries that are going to buy air defense systems from Russia. According to Nauert, this is primarily about the C-400 anti-aircraft missile systems.
Who is among the potential buyers of these air defense missile systems (including those who have already signed a contract for which it expects deliveries) This is India, Turkey, Saudi Arabia. Earlier, the C-400 air defense system received China as part of a contract with the Russian Federation.
Nuerth:
We are opposed to our allies and partners around the world purchasing these C-400 systems.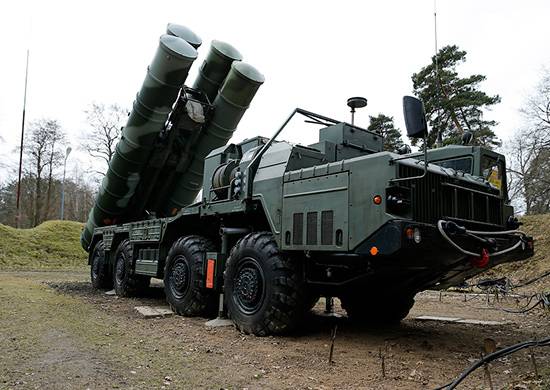 And the allies and partners of the United States, as the practice of relations with India and Turkey shows, are opposed to the United States opposing ...
In particular, earlier Turkish President Recep Tayyip Erdogan spoke about the American threats, saying that Turkey itself should decide which weapons are best suited to ensure the country's security.
And sanctions against Turkey have already been imposed, although another event served as a formal occasion (the detention of Pastor Andrew Brunson).
Nuerth:
We made it clear that we are ready to extend sanctions measures. No need to provoke sanctions worldwide. Turkey is a member of NATO. And its use of Russian C-400 contradicts our policy.
That is, according to the logic of the State Department, "they (partners) provoke sanctions themselves." Apparently, you need to buy exclusively American
weapon
. But US partners are well aware that this is a bright example of attempts to eliminate competition in the global arms market. And the United States is trying to eliminate this using mechanisms that contradict the generally accepted principles of international trade.