Iskanders will show themselves in action
The training of the subunits of the missile brigade, which is armed with the Iskander-M complexes, began near Orenburg as part of a surprise check of the Central Military District troops, reports
press office
District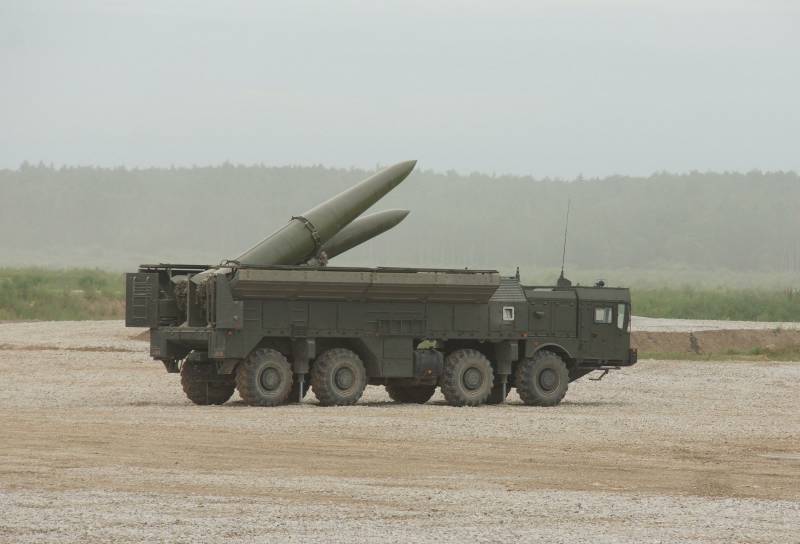 Tactical maneuvers are held at the Totsky range.
It is reported that in the course of the exercise, the calculations will work out a complex of combat missions with a multiple change of starting positions. The servicemen will have to complete the loading of ammunition within the regulatory timeframe, and execute electronic launches at the facilities of the conditional enemy.
After each launch, the calculations will work out a hidden redeployment in order to avoid a retaliatory strike.
In order to cover the positions of OTRK Iskander-M from attacks by cruise missiles and
aviation
of a conditional adversary, the calculations of the Krasukha electronic warfare complex will suppress the communication and control channels of aircraft.
Earlier, the Russian military department reported that more than four thousand servicemen in motorized rifle,
tank
, artillery and missile subunits deployed in the Orenburg region were alerted and marched to the indicated concentration areas.
A sudden inspection of troops began on the eve of the large-scale exercise "Vostok-2018". It involves the forces of the Eastern and Central Districts, the Airborne Forces, the Military Transport and Long-Range Aviation.
Testing activities will last until August 25.
http://www.globallookpress.com