American journalists report an incident with a fifth-generation fighter F-35A. The incident occurred the day before.
According to reports published in the American media and social networks, the pilot had to land a plane at Eglin airbase without a front landing gear. According to the latest data, the rack was torn off even during the takeoff of the aircraft. When the plane took off, an emergency discussion began on what the pilot should do. The pilot said that he would try to land a fighter without a front landing gear.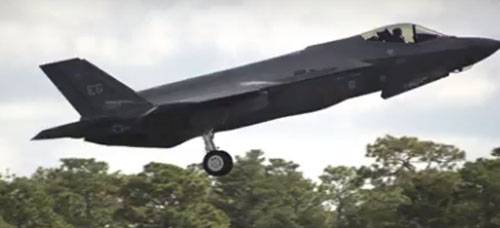 As a result, the plane at a very low speed began to decline and eventually moved on the runway "nose down". On the runway, the aircraft was already waiting for fire trucks.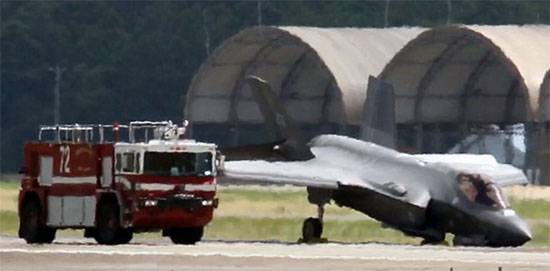 The emergency plane belongs to the 58 th Fighter Squadron, whose command has already begun to clarify all the circumstances of this incident.
The media reported that the pilot of the F-35 was not injured during the emergency landing.
At the moment, a specially formed commission is monitoring the condition of the aircraft, trying to estimate how much it will cost to repair it.
Report of one of the TV channels: