Former deputy commander of the nationalist battalion "Azov", and now deputy of the Verkhovna Rada of Ukraine Igor Mosiychuk proposed to destroy the Crimean bridge. Speaking on the 112 Ukraine TV channel, he suggested that the Ukrainian special services themselves or with the help of "assistants from the Caucasus" take part in the destruction of the Crimean bridge.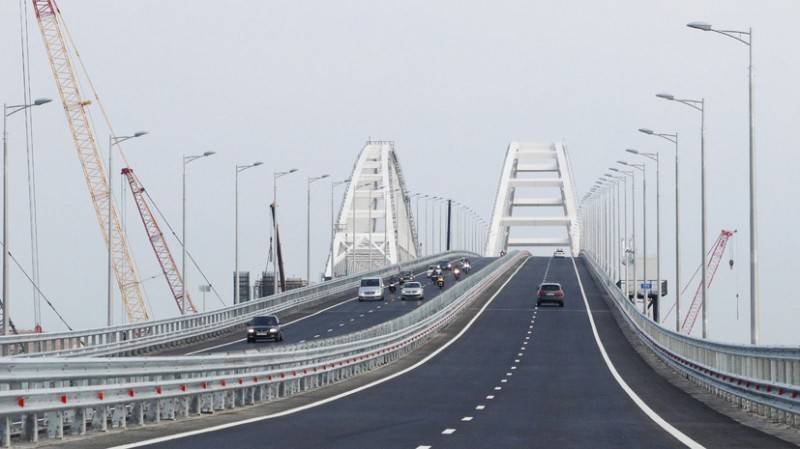 In his speech, Mosiychuk said that Russia had built the Crimean Bridge for the sole purpose of "closing, destabilizing and capturing" the Sea of ​​Azov. The Ukrainian deputy is sure that "this construction does not carry other functions". He called on the Ukrainian special services "to pay attention" to the destruction of the Crimean Bridge, perhaps through "our allies in the Caucasus," but he did not specify who he meant. Mosiychuk also called for the destruction of the "Russian construction" of higher powers and natural elements.
Earlier, Mosiychuk repeatedly stated plans to destroy the Crimean Bridge. In May, he called on the Ukrainian authorities to destroy the bridge, since "it connects the occupied territory with the aggressor country," and stressed that he would personally take part in its destruction if he had served as defense minister.
The Crimean bridge across the Kerch Strait connected the Crimean peninsula with mainland Russia and became a symbol of homecoming for the inhabitants of the Crimean peninsula. And for the current, post-Kiev government, the Krymsky Bridge has become a "bone in the throat", so the Ukrainian "deputies" like Mosiychuk are choking, sprinkling saliva and threatening to destroy the bridge, and the little hands are short ...