So how many Armata units will the RF Armed Forces receive in the near future? Details from MO
On the Web, including the Military Review website, there are active disputes over the fact that the procurement situation for the Russian Armed Forces of the latest armored vehicles (primarily combat units on the Armata platform) looks controversial. The main reason for such judgments, experts and ordinary readers, called the adjustment allegedly in the direction of reducing the volume of purchases of "Almaty". However, statements made by officials at the Army-2018 military-technical forum suggest that all concerns may not have any real ground.
The day before, Deputy Minister of Defense of the Russian Federation Alexei Krivoruchko spoke in Kubinka and stated that "today there is a firm contract" for the acquisition of 132
tanks
T-14 Armata and heavy T-15 infantry fighting vehicles on the same platform.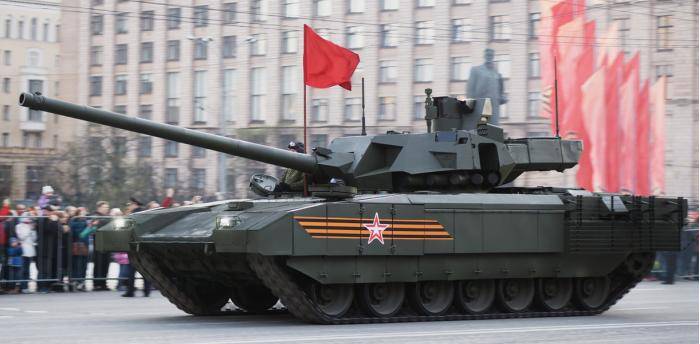 According to Alexei Krivoruchko, the first nine armored vehicles as an installation party will be in service with the Armed Forces of the Russian Federation by the end of this year.
All other T-14 and T-15 vehicles will go to troops until 2022.
Alexey Krivoruchko added that serial deliveries will be carried out not only in the current period of the rearmament program, but also in the future. The official of the Russian Ministry of Defense thus made it clear that on 132 combat vehicles, the purchase of the newest armored vehicles on the Armata platform is not going to stop the agency.
According to some data, as part of the signed contract, another vehicle on the Armata platform is included in the batch of equipment, which must be delivered before 2022 of the year. This is a BREM (armored repair and maintenance machine) T-16.
At the same site of the Army-2018 forum, a representative of the armor manufacturer stated that 30 vehicles were currently produced on the Armata platform. This technique could be seen on military parades in the Russian capital.
Ministry of Defense of the Russian Federation