Uralvagonzavod, part of Rostec, is ready to create a new heavy tank on the Armata platform, equipped with a 152-mm cannon, while creating
tank
will not be conducted from scratch, TASS reports with reference to the press service of UVZ.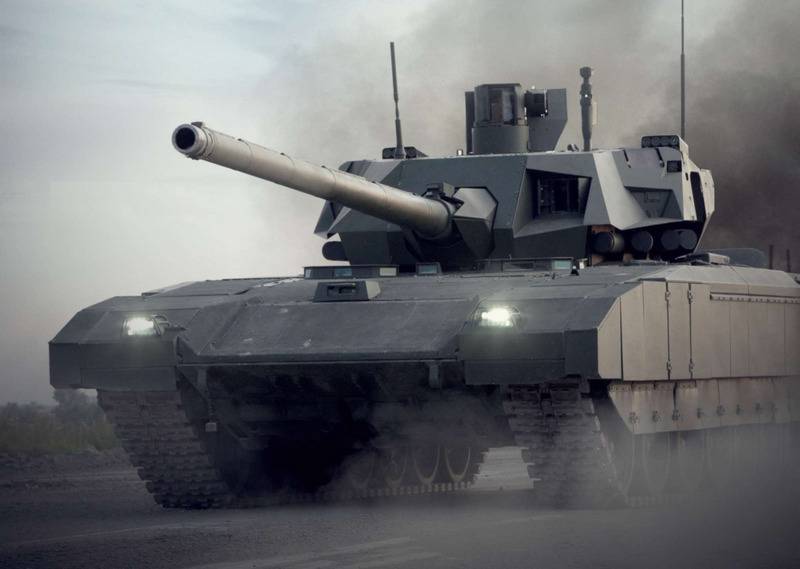 According to the information provided by the UVZ, there is a technical reserve for building a heavy tank on the Armata platform with a gun of increased muzzle energy. If the Defense Ministry makes such a decision that such a tank is necessary in the Russian army, it will be created.
At present, the Armata T-14 tanks equipped with 125 mm caliber guns are being tested in the Russian army. According to the preliminary plans of the Russian military department, 100 of such vehicles should come to the troops at the first stage.
Earlier in the Soviet Union, 152-mm guns were developed to equip tanks. In 1990, the 292 Object, equipped with an LP-83 LP-152 experimental cannon of the 2007-mm caliber, was tested. During tests, it was possible to prove the viability of using these weapons, but the collapse of the USSR led to the closure of the project. Since 292, the XNUMX Object is located in a museum in Kubinka.
The second model of the tank, equipped with a large-caliber gun, was the "195 Object", created at the beginning of the 90-x in the Urals. The 2А83 152-mm caliber gun, specially designed for the project, was mounted on it. Tests of a promising tank were, according to some information, until the middle of the 2000-s, after which information about it was no longer available.