The American channel CNBC, citing US intelligence, issued material in which it announced tests of nuclear-powered missiles in Russia. At the same time, the material has already sounded the classic variation for the collective West from the "in all likelihood" series. So, literally stated the following:
American intelligence believes that, in all likelihood, the Russian nuclear-powered rocket remains lost at sea as a result of an unsuccessful launch in the 2017 year. Moscow is preparing an attempt to return it.
In the operation, as stated in the US media, Russian specialists will use three vessels, one of which is specialized in working with radioactive materials.
According to CNBC, we are talking about the "search area" in the Barents Sea.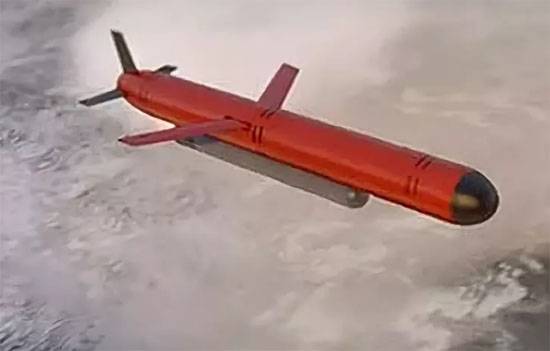 Earlier on the same TV channel it was announced that Russia had already tested the newest type of weapons with a nuclear power plant four times already, but all four tests failed. The longest flight at the same time was about two minutes. The rocket, allegedly, did not fly and 35 km. It does not say what was chosen as the launch site, if the rocket, having flown only a few dozen kilometers, turned out to be in the waters of the Barents Sea.
Recall that earlier in Russia, a presentation of the latest weapons. It was demonstrated rocket complex of unlimited range with a nuclear power plant.