Kiev accused Russian border guards of detaining 150 ships in Azov
Ukraine accused Russia of detaining Bole 150 of foreign ships traveling to Ukrainian ports in the Sea of ​​Azov. This was stated by the Assistant Head of the State Border Service of Ukraine Oleg Slobodian.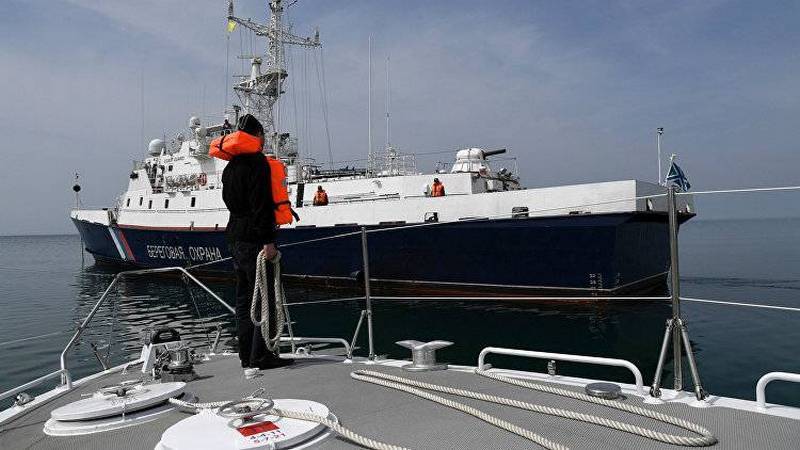 According to his statement, the Russian border guards inspect only those ships that follow to the Ukrainian ports, while not paying attention to the ships following to the Russian ones. Slobodian doesn't have exact data, but he is sure that the detained vessels are "not less than 150". According to him, the Russian border guards for a long time give permission to cross the Kerch Strait, and then make them wait several days before the Crimean Bridge, and this applies only to those ships that go to Ukrainian ports.
Slobodian complained that usually ship inspections take place in places where there is no access for Ukrainian border guards.
Earlier, the Ministry of Infrastructure of Ukraine reported that in the period from the end of April until mid-July, the border ships of Russia detained and inspected the vessel's 93, without explaining the reasons. The President of Ukraine instructed the Ministry of Defense to take measures to prevent further stopping and inspection of vessels traveling to Ukrainian ports.
We will remind that earlier the Ukrainian border guards seized the Russian fishing vessel "Nord" together with the crew and illegally keep them on the territory of Ukraine. In response, the Russian border guards have increased security measures. At the same time, in the Crimean border control department, the FSB stressed that the checks are carried out in accordance with international maritime law.