The theme of the next issue of Politrussia.com was
news
, which came from RB. So, Vasily Matyushevsky, who holds the post of First Deputy Prime Minister of Belarus, told reporters that the Belarusian authorities are holding constructive negotiations with Russia on granting them another loan in the amount of 1 billion dollars.
Announcing the strategy of "not to increase debt obligations," Belarus, nevertheless, continues to solicit money to pay off former debt obligations.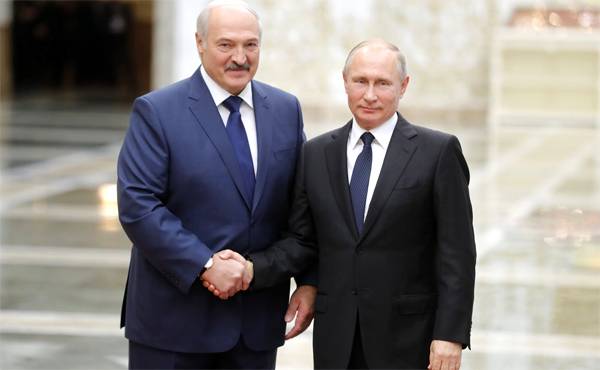 Ruslan Ostashko, editor-in-chief of Politrussia.com, explains the reason for this strange behavior of the Belarusian authorities very simply. According to the National Bank, on April 1, 2018, Belarus showed
historical
maximums in the volume of foreign borrowing - $ 16,9 billion, despite the fact that the size of gold and foreign exchange reserves - only 7,03 billion dollars. In other words, the Republic of Belarus needs twice as much as it has.
This deplorable state of Belarus runs counter to numerous statements about the tremendous efficiency of the Belarusian economy, which, as it turned out, led to the fact that the state was mired in debt.
Ostashko is convinced that the blame for such a state of the Belarusian economy rests entirely with the President of Belarus, Alexander Lukashenko, and not with Russia, which allegedly did not fulfill its obligations towards the Republic of Belarus and thus worsened relations with it.
Russia, according to the journalist, is not obliged to give money to a person who does not recognize the independence of Abkhazia and South Ossetia, as well as the Russian status of the Crimea, which "turns" the smuggling schemes of re-export of sanctions goods, "lebezit" before the European Union, allowing for a multi-vector state development.
Let Alexander Grigorievich first change his attitude towards Russia, and then he will ask billions, Ruslan Ostashko gives advice to the Belarusian leader.