Not just Fedor. Khrunichev Center presented its version of the robot
Following the Kalashnikov concern, which presented at the international forum "Army-2018" a model of an anthropomorphic erectus
Robot
, the Khrunichev Center "reported" its own development in this area, which demonstrated the BRP-1 robotic platform of its own design.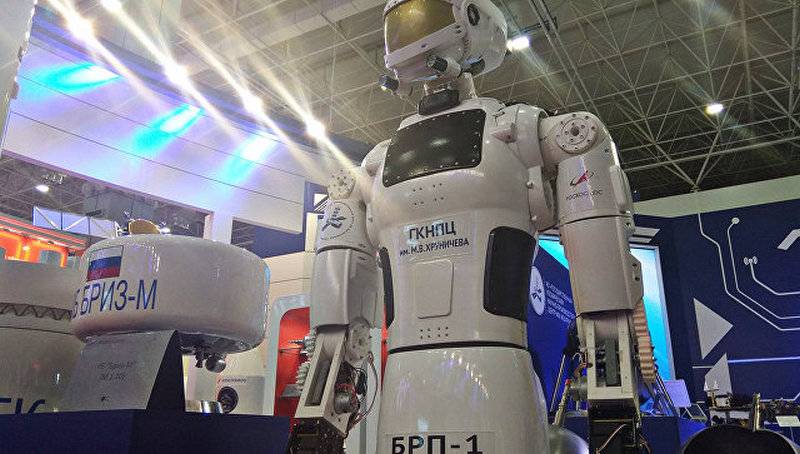 As explained by the Center, this platform is a prototype of a robot for working in difficult conditions, when there is a danger to humans. The robot will be able to work both in terrestrial and in space conditions, for example, on a space station. According to the developers, at the moment the robot can be controlled through the exoskeleton and glasses by the operator, seeing the "eyes" of the robot, as well as in automatic mode.
According to the report of the head of the core sector of the Center Khrunichev, Alexander Kuznetsov, the robot can move and recognize patterns. In addition, a robot prototype can answer questions. To date, according to the developers, this is not the final version of the robot, but a prototype for testing components and assemblies. The development is carried out in an initiative manner and with the own funds of the Khrunichev Center.
Earlier, the Foundation for Advanced Studies, which was named the robot Fedor, presented its development.
Press Service of the Khrunichev Center