75 years of the decree on the creation of Suvorov and Nakhimov schools in the USSR
Exactly 75 years ago (21 in August 1943 of the year), the decision of the Council of People's Commissars and the Central Committee of the RCP (b) for the number 901 in the Soviet Union launched the formation of Suvorov and Nakhimov schools throughout the country. Initially, the authorities of the USSR presented a plan according to which in these schools children of Red Army men, partisans, workers, collective farmers and party workers who died at the previous stage of the Great Patriotic War could receive a course of education.
The decree on the creation of Suvorov and Nakhimov schools, which was released in the midst of the Second World War, can be considered an important event in terms of understanding the state of the importance of social care for the most vulnerable segments of the population (primarily children of deceased citizens).
The most difficult economic situation in the country did not prevent us from making this important and responsible decision, the outcome of which is difficult to overestimate.
Since the creation of the first schools of the type mentioned, they have released thousands of future servicemen, many of whom later became well-known military leaders, Heroes of the USSR and Russia, and outstanding masters of military affairs.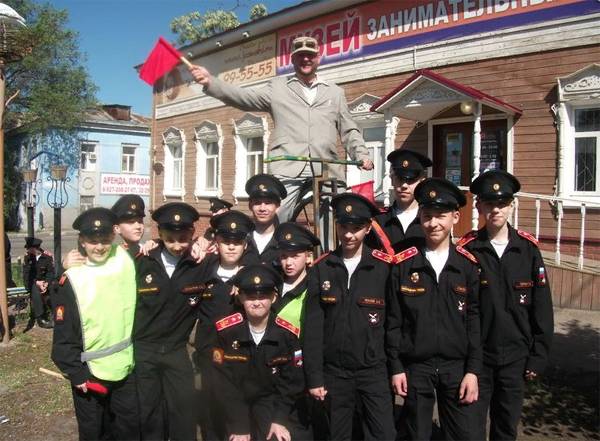 Pupils of the Ulyanovsk Guard IED
At the first stage in the USSR, 9 Suvorov schools were created on 4,5 with thousands of students with a learning period of 7 years. In fact, this is also an appeal to the practice of the Russian Empire, where young people were trained in cadet corps, being on full state support.
Today there are over 20 Suvorov schools in Russia: from St. Petersburg to Ussuriysk. There are also variants of Suvorov schools in a number of republics of the former USSR, including Uzbekistan and Belarus. In 2017, the Suvorov School opened in Tiraspol.
"Military Review" congratulates all graduates of IEDs and Nakhimov schools, as well as their current students with an important anniversary.