On the Facebook page of the operator of the Ukrainian military TV Alexander Shtupun published information about tests in Ukraine of unmanaged samples
aviation
80 mm rockets. This is the RS-80 Oskol rocket, which is called the "completely Ukrainian development."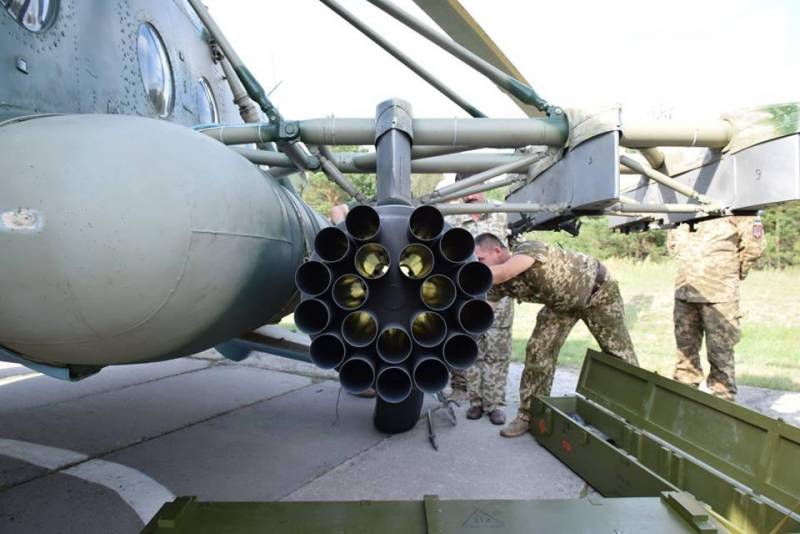 The submission says that during state tests, military personnel and representatives of the State Research Institute of Testing and Certification shot down about three hundred such missiles. Missile launches were carried out from a Mi-8 helicopter in the Chernihiv region.
The note emphasizes that the components for this rocket are made by Ukrainian manufacturers.
From official materials:
The main performance characteristics of these aircraft missiles and the possibility of using this type from the Mi-8 helicopter were fully confirmed.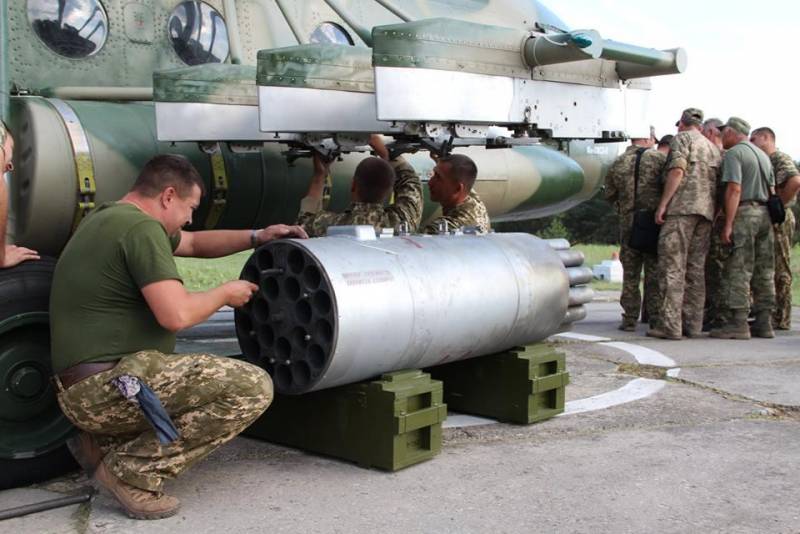 About when the PC-80 "Oskol" goes to the Armed Forces of Ukraine, and in what volume the Defense Ministry is going to buy these aircraft missiles (and whether it is going at all), is not reported.
We will remind that earlier in Ukraine it was announced about the testing of a Ukrainian cruise missile. About trials said the Secretary of the National Security Council Alexander Turchinov. And other radical representatives of the Ukrainian authorities added that the ammunition "can be used for the de-occupation of the Donbass areas". That is, they will begin to hit the Donbas with more cruise missiles?