From Russia, only the "Eagles". National Interest compiled a new rating
The notorious American edition of National Interest has made another rating, this time the most powerful combat surface ships of the world and included the Soviet rocket cruisers of the 144 "Orlan" project.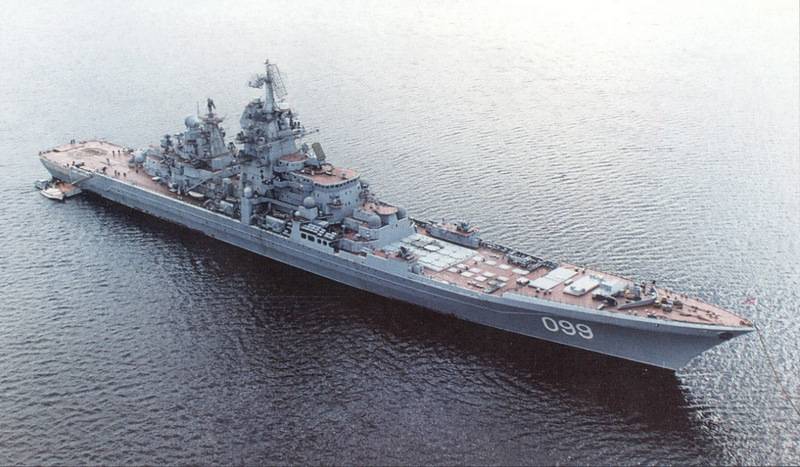 As the newspaper writes, the Soviet missile cruisers of the Orlan project are fast and powerful ships designed to destroy American aircraft carriers that "threaten Russian submarines and the territory of the country." The ships, according to the authors of the rating, are armed with Granit anti-ship missiles with nuclear warheads.
In total, four missile cruisers of the Orlan project, Admiral Ushakov, Admiral Lazarev, Admiral Nakhimov and Peter the Great, were built in the Soviet Union from 1973 to 1989. Currently, only Peter the Great is in service, being the flagship of the North
fleet
. The second ship of the Admiral Nakhimov project is currently in the process of modernization.
From the United States, Ticonderoga type missile cruisers and Arleigh Burk type destroyers are included in the ranking. The ships of these classes are distinguished by the multifunctional combat information and control system "Aegis" with various types of missiles used.
The expert calls the Congo-type battleships the most powerful Japanese ships. According to Mizokami, this is almost an exact replica of the American Arly Burk type combat ships.
Japan presented the Congo class battleships, which "thanks to the existing SM-3 missiles can protect the entire country from ballistic missile attacks", and China - the promising destroyers of the 055 project, which will become the largest ships of this class after the US Zumvalt.
Other countries, according to the compilers of the rating, apparently, do not possess the most powerful surface ships.
Ministry of Defense of the Russian Federation