At the upcoming forum "Army-2018" a lot of new products will be shown, and one of them will be a special coating that can make soldiers and equipment invisible. The special coverage was created by order of the Russian Ministry of Defense and is able to change the pattern and color depending on the environment, reports TASS with reference to the head of the state corporation Rostec Sergey Chemezva, where the coating was developed.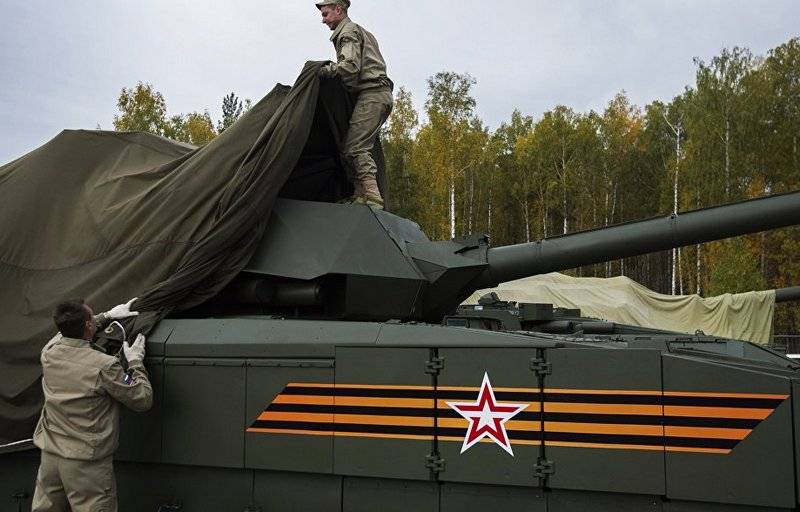 As Chemezov explained, the developed prototype of the electrically-controlled material, capable of changing color depending on the masked surface and the environment, will be applied to military equipment and equipment of Russian military personnel in the future. It is able to imitate complex graphic images, such as, for example, foliage swaying in the wind, as well as display color changes. The principle of the material will be shown on the stand of the corporation on the example of a helmet of a perspective outfit of a Russian soldier to which the material will be applied.
The Rostec Corporation added that the possibilities of using the material are not limited only to the equipment of military personnel. The coating can be applied on both technology and
weapons
. The material is electrically controlled, but does not require a large amount of energy. To change the color no more than once every 1,5 seconds it takes from 4 to 20 watts per square meter. meter of coverage.
The technology was developed by TSNITI Tekhnomash of the Rosselectronika holding, commissioned by the Ministry of Defense. The company is developing organic materials to reduce visibility in the visible range.