Attack on US Embassy in Ankara
In the capital of Turkey, an attack was carried out on the embassy of the United States of America. It is reported that the building of the American Embassy came under fire from a small
weapons
.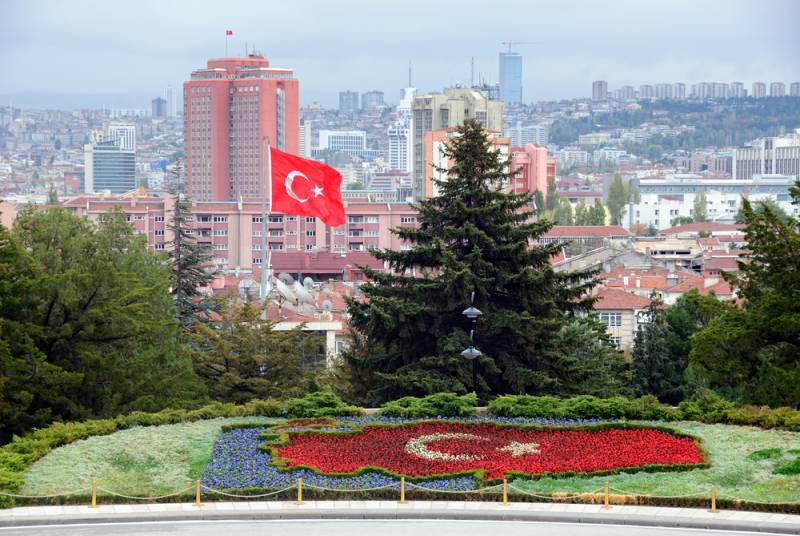 According to the latest data, the fire on the embassy building was opened from a car passing by the diplomatic complex. It is noted that in the car was at least two people. One of them opened fire. At the same time, the specific type of weapon used during the attack is not reported.
One of the bullets hit the window post, which were representatives of the security. It is reported that there are no victims.
Eyewitnesses told Turkish journalists that the attackers had disappeared in a white car. Her brand is not reported.
Recall that in recent years, relations between Washington and Ankara have deteriorated significantly. The United States accuses Ankara of illegally detaining the priest and missionary Andrew Brunson, raising duties on metals and alloys of Turkish production. Erdogan accuses the United States of complicity with terrorism against the backdrop of the American refusal to hand out preacher Fethullah Gulen to Ankara. He is considered the organizer of a coup attempt in Turkey in Turkey. Turkey also raised duties for numerous American goods and imposes a ban on the sale of American electronics in the country. At the same time, in both countries they say that the conflict will not affect the relations within the North Atlantic military bloc.
https://ru.depositphotos.com