The timing of the signing of the contract for Su-57 for video conferencing in Russia
The United Aircraft Corporation reported on plans for the final signing of the contract for the supply of the latest Su-57 fighter jets. UAC CEO Yuri Slusar told about the plans of the Russia 1 channel. According to him, the signing of the contract should take place within the next week. "Until the end of summer," noted Yuri Slusar.
The head of the KLA noted that the signing should take place at the Patriot forum. It must pass through August 26.
We are talking about the delivery of 12 fighter 5-th generation (Su-57). This is the so-called installation batch of Russian fighters for the Air and Space Forces of Russia. Moreover, earlier it was reported that in the installation batch, aircraft with the engines of the so-called first stage will arrive in the Russian Aerospace Forces.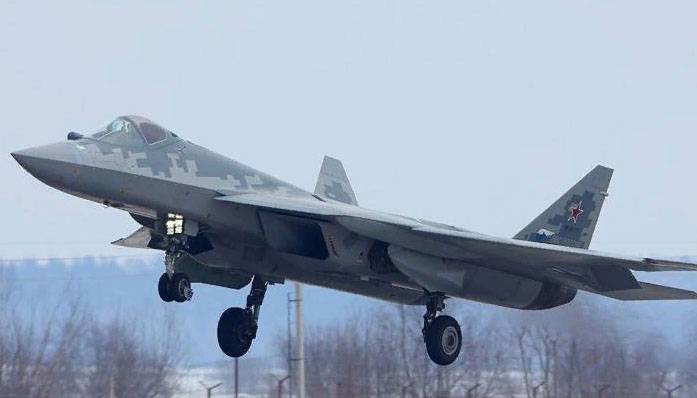 It was these engines that became one of the main reasons for India to withdraw from the joint FGFA project with Russia. Indian partners have announced that they are not satisfied with the figures for power plants and stealth characteristics. However, in New Delhi they immediately made it clear that they are ready to return to the project as soon as Russia completes the design of the fighter. Russian manufacturers do not comment on these actions of the Indian side, continuing to work on the parameters of combat aircraft, including those that were called India.
Yuri Slyusar did not name the cost of the Su-57, but he noted that it will be higher than that of the 4 generation aircraft, since they have much broader functionality, including combat characteristics.