Ukrainian media referring to the Telegram-channel of the Echo of Moscow editor-in-chief replicate a statement about what kind of initiative to resolve the conflict in Donbas sounded to Russian President Vladimir Putin from Angela Merkel. If you believe these publications, the German chancellor suggested that the Russian president support the introduction of an international peacekeeping force in the Donbass.
Particularly noteworthy is the message about the possible number of peacekeepers in the conflict zone. In a post that was made by Alexei Venediktov, it is stated that Merkel offered to introduce in the Donbass
30-40 thousand (!)
peacekeepers. The same message refers to Merkel's proposal for allegedly introducing an "international administration" in Donetsk and Lugansk.
After some time, the post of Venediktov appeared in the news material on
Radio Echo of Moscow website
.
The same material reports on further reciprocal (from Moscow and Berlin) support for the construction of the Nord Stream-2 gas pipeline.
Returning to the initiative to deploy in the Donbas to 40 thousands of international peacekeepers, we need to touch on the very possibility of deploying such an extensive contingent. It also raises the question of how significant financial expenditures will require the deployment of tens of thousands of peacekeepers in a region that is suffering from civil war.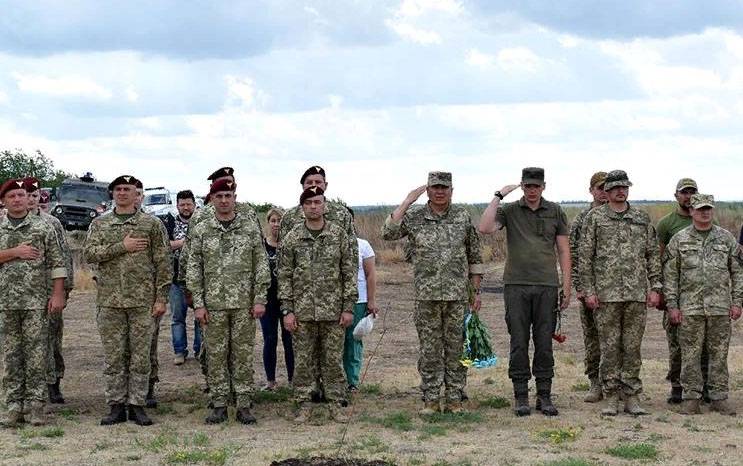 And the main question is whether the collective West will be ready to finance a real end to the conflict after its overt provocation with the "guarantees" provided by the opposition to Viktor Yanukovych in February 2014 of the year. Recall that the gangs of the radicals staged a bloody massacre, which led to an actual violent change of power, in the center of Kiev just a few hours after Germany, Poland and France declared themselves the guarantors of the political "civilized" process in Ukraine.