Polish media are actively discussing the meeting in Berlin of German Chancellor Angela Merkel with Valery Gerasimov, the head of the General Staff of the Russian Federation, and the upcoming meeting with Russian President Vladimir Putin in the Meseberg Palace. Poland regards such steps of the German authorities as an act of "diplomatic treason" towards its partners in the European Union.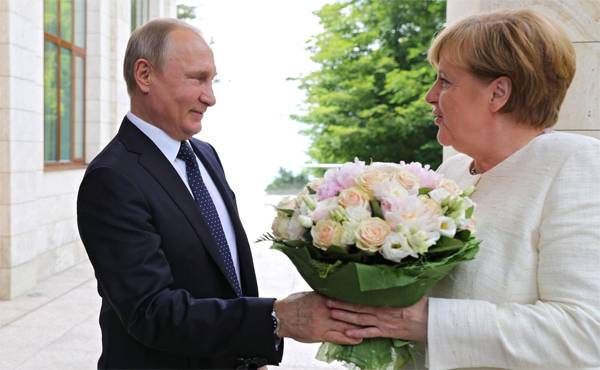 According to the Polish journalist Zbigniew Parafianovich, Germany, as the informal leader of the European Union, was not even embarrassed by the fact that Valery Gerasimov was forbidden to enter the territory of the EU member states.
The statements of German politicians that the upcoming meeting of the heads of Russia and Germany can in no way be considered the emerging warming between the two countries, the Polish media are extremely skeptical. They do not believe that this meeting is only the result of pragmatic cooperation, and they see in it, above all, a weakening of the security of NATO's eastern flank.
According to Parafianovic, for the second time the German authorities run counter to the vital interests of Poland. He reminded Germany of how, in 2008, in Bucharest, she blocked with her voice an action plan for Ukraine and Georgia to join the North Atlantic Alliance, which led to "Russia's invasion of Georgia" and the "annexation of Crimea by Russia". The Polish journalist is confident that the future meeting between Merkel and Putin, which he considers to be "an act of weakness of the FRG", will have disastrous results for the whole EU. It is Poland, Ukraine, Romania, and the Baltic countries that will have to pay a long time for this "act of weakness," the journalist concluded.
Apparently, Poland, as the "devoted wife" of the EU, very painfully perceives the cooperation between Berlin and Moscow, hinting that such relations will ruin the reputation of the German authorities.