The Defense Ministry is ready to conclude a new contract for the supply of Su-30CM
The Russian Defense Ministry has announced plans to conclude a new contract for the supply of the Su-30CM fighter jets to the Russian Federation Air Force. Under the new treaty, at the end of 2018, the military may purchase at least 36 Su-30CM fighters. The total cost of the three-year contract will be about 70 billion rubles.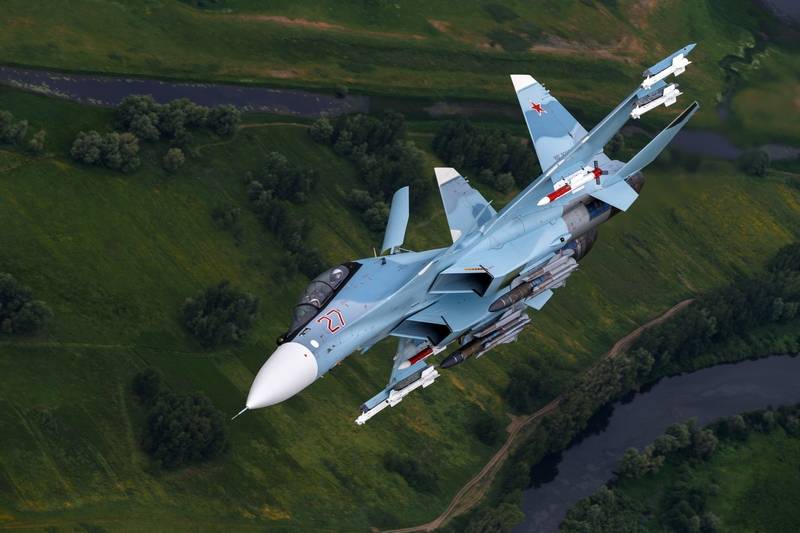 Since 2012, the Ministry of Defense has signed contracts for the supply of 116 Su-30SM fighters, of which 88 are ordered for the VKS and 28 for the sea
aviation
Navy. Deliveries are calculated until the end of 2018.
Earlier it was reported that the United Aircraft Corporation expects to conclude with the Russian Defense Ministry a new contract for the supply of Su-30CM multi-purpose fighters. The head of the corporation, Yuri Slyusar, announced plans to load the Irkutsk Aviation Plant, which produces the Su-30CM, at the level of producing 12-14 machines a year.
Su-30M is a double multipurpose fighter of the 4 ++ generation. Designed for the conquest of air superiority and the destruction of ground targets. It has super-maneuverability, is equipped with a radar with a phased antenna array, engines with thrust vector control and front horizontal tail. The combat load of the aircraft is 8 tons. It has 12 nodes for the suspension of a wide range of rocket-bomb weapons. In addition to the rocket-bomb armament, it is equipped with a gun GSH-30-1 caliber 30 mm.
Ministry of Defense of the Russian Federation