These days 18 years ago, a rescue operation continued on the site of the sunken nuclear submarine Kursk. The country still hoped that the sailors were alive and that they would soon be brought to the surface.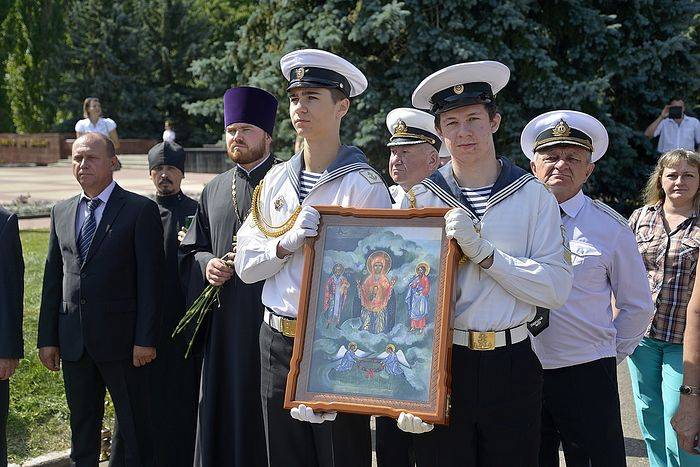 On a mournful day of Russian
fleet
, August 12, 2018, on the 18th anniversary of the tragic death of the Kursk nuclear submarine, memory events were held on the territory of the memorial in the city of the same name. In particular, Father Alexander (Pavlov), rector of the Assumption-Nikitsky Church in Kursk, together with other Orthodox clergy, performed a memorial service for the dead submariners (the vast majority of whom were Orthodox Christians).
Despite the past 18 years, hundreds, if not thousands of Kuryans, without any government pathos, not driven by the authorities, but following the call of their heart, came to worship the resting place of 12 from the 118 of the sailors killed then. Residents of the city of Kursk cherish the memory of the departed heroes of our time: a memorial museum was created, the Alley of Memory was opened, and memorial plaques with the names of all the dead crew members were set up on the walls of the Mikhailovsky Church.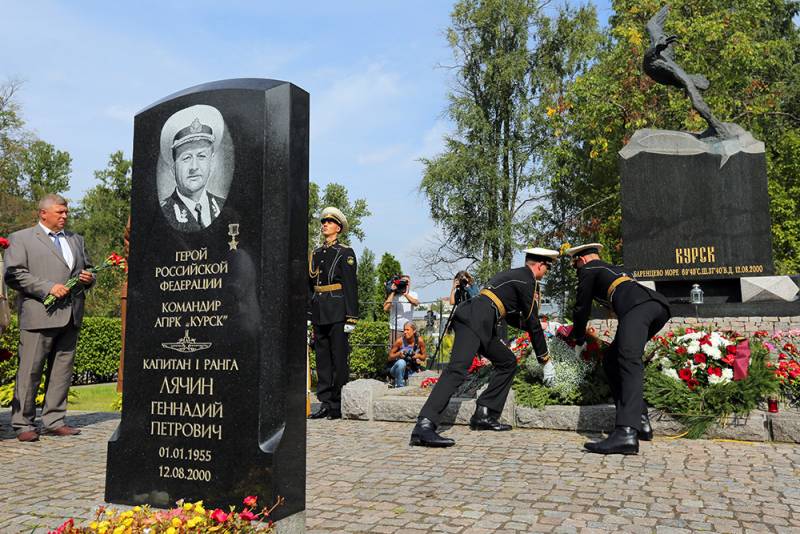 Events in memory of the dead sailors on the Kursk nuclear submarine were also held in many bases of the Northern and Baltic fleets, in particular, in Vidyayevo (from which the nuclear submarine had gone 18 years ago on its last voyage), in Murmansk, in St. Petersburg and many others.
So, in St. Petersburg, in the Nikolo-Epiphany Naval Cathedral, where a memorial plaque with the names of all submariners 118 was installed, served a prayer service for the repose of soldiers who died at sea. Also at the Serafimov cemetery of St. Petersburg, at the memorial in memory of the Kursk nuclear submarine, lithium was made at the grave of 32 members of the dead crew (this is the largest burial of the sailors of the dead submarine in our country).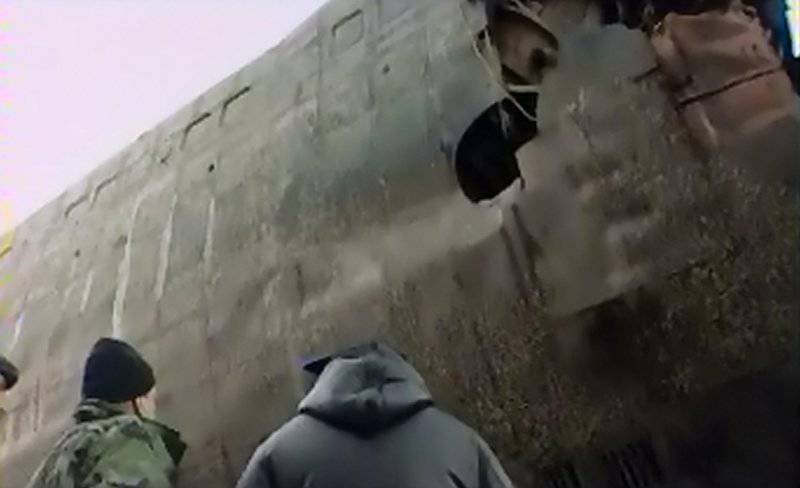 Recall that the nuclear submarine missile cruiser "Kursk", for reasons not fully understood, sank on August 12 2000 in the North Sea at a depth of 108 meters. Despite the official completion of the investigation, many of his publicly announced results are being questioned ...
However, be that as it may, the memory of the crew of the Kursk submarine will remain in the hearts of our generation.