Less than a month remains until a single day of voting, in which residents of the country's regions will elect representatives of various levels of government, including municipal and regional. In this regard, it would be interesting to learn about political preferences and "electoral" attitudes in society.
On August 10, the All-Russian Center for the Study of Public Opinion shared its data on this matter. VTsIOM traditionally presented data on the level of civil approval (disapproval) of the activities of certain politicians, as well as political parties. The results, voiced by VTsIOM, are as follows:
the level of approval of the president's activities is 62,8%, the level of trust personally for Vladimir Putin is 35,9%.
The activities of Prime Minister Medvedev approved 29,9% of respondents
VCIOM
. The overall level of approval of the activities of the cabinet, which Dmitry Medvedev heads, is at the same time higher than the rating of Medvedev himself - 36,4%.
The leader of the LDPR, Vladimir Zhirinovsky, remained the anti-leader in terms of confidence among well-known politicians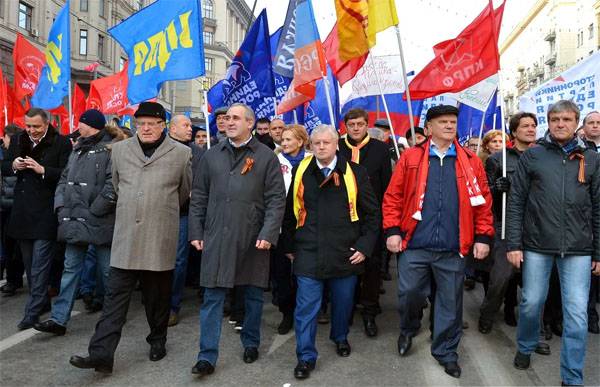 What are VTsIOM data on political parties?
The rating of "United Russia" dropped to 34,9%, the rating of the Communist Party of the Russian Federation has slightly grown - to 15,8%. The Liberal Democratic Party is also a small increase - 11,8%. The indicator of "Fair Russia" is 6,3%.
"Military Review" is traditionally going to ask its readers about the level of support for political parties. We present an expanded list in which everyone can make their choice in the "Survey" section.