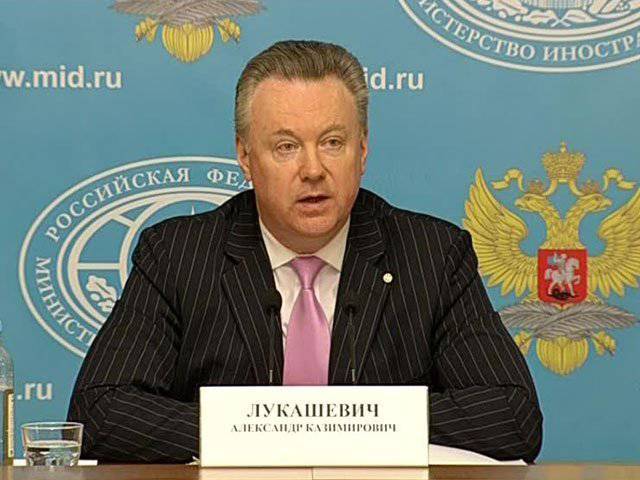 Russia decided to abolish financial, oil and
weapons
the embargo imposed earlier against Libya in connection with the civil war that arose there. This was stated today by the official representative of the Russian Foreign Ministry, Alexander Lukashevich. The decree on measures to implement the resolution of the UN Security Council, providing for the removal of all Libyan enterprises from the embargo regime, was signed by the President of Russia, RIA reports
News
".
In particular, Lukashevich noted, restrictions on the sale of all types of weapons, as well as on financial transactions with the Libyan oil company, the Central Bank and the country's foreign bank, have been lifted.
At the same time, the representative of the Foreign Ministry noted that the Russian side will continue to seek the transfer of its citizens under the care of the Russian Embassy in Tripoli until their case is considered in court. This is, we recall, about Vladimir Dolgov and Alexander Shadrov, whom the new Libyan authorities accuse of assisting the troops of Muammar Gaddafi.
At the same time, Lukashevich said that the words of the head of the Syrian National Council, calling on other countries to arm the Free Syrian Army, "cause bewilderment in Moscow." "We are puzzled by the statement made by the recently re-elected leader of the Syrian National Council, Mr. Galyun, regarding the elaboration of a new strategy for establishing political control of the Syrian National Council over Syrian rebels in order to overthrow the Bashar Assad regime," the representative of the Russian Foreign Ministry said.
He also did not rule out that the composition of the UN observer mission currently staying in Syria may have to be increased due to the situation in the country, which continues to be unstable. However, this decision remains exclusively the prerogative of the organization, Lukashevich said, adding that observers need, among other things, to provide helicopters for ease of movement.
He touched upon the Russian Foreign Ministry official and the situation around the problems with the implementation of the Annan plan for Syria. According to Lukashevich, they are trying to wreck him in order to "unleash a spiral of violence" in the country.
It also became known that the Norwegian ambassador to Russia had made a presentation. The reason for this was the forum in Oslo, the capital of Norway, in which Akhmed Zakayev, wanted by the Russian authorities, took part.
Another topic that Lukashevich touched on was anti-Russian events held in Turkey. "It is unacceptable to hold events in Turkey whose participants directly threaten the territorial integrity of the Russian Federation and the safety of its citizens," he said, adding that this situation "overshadows" relations between the two countries.
In addition, Lukashevich also mentioned the Russian businessman Viktor Bout, who is in an American prison. Earlier, we recall that the United States stated that it was ready to consider the extradition of an entrepreneur who received 25 years of imprisonment on charges of arms trade to Russia if a request was received. "Ready for dialogue with the United States to find a solution to return Viktor Bout to his homeland, including the use of international legal mechanisms," concluded Lukashevich.