Such a "war": the Russian Federation has strengthened in first place among the trading partners of Ukraine
The Ukrainian Observer portal cites a statement by General Vasily Vovka, the former head of the State Security Service of Ukraine. The Ukrainian general believes that the time has come when Ukraine should completely block the border with the Russian Federation, and not be limited to freezing railway communications. Vovk declares that "if war is already going on, then the border must be closed completely."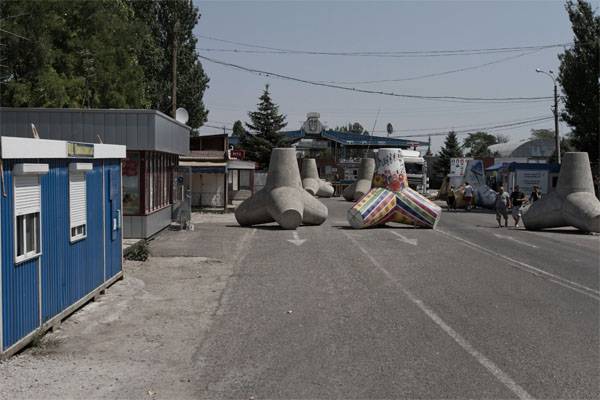 Against this background, Ukraine's economic reports suggest that Russia once again ranked first among all foreign trade partners Square. Trade volumes from the Russian Federation are comparable to trade volumes with all EU countries taken together.
Meanwhile, in response to the statements of Ukraine about readiness to stop the railway communication with Russia, as well as in response to the seizure of the Russian tanker "Mechanic Pogodin" in the port of Kherson, in the Russian Federation there were claims that a possible option of a complete boycott of the Ukrainian ports was being prepared by shipowners. According to preliminary estimates, a boycott of the Ukrainian ports on the Black and Azov Seas may lead to the loss of the Ukrainian economy to 2% of GDP annually.
It should be noted that the Ukrainian statements about the need to close the border with the Russian Federation have already been heard for the fifth year in a row - since the emergence of Yatsenyuk's idea of ​​building a so-called "European shaft". At the same time, Ukraine has banned entry for male citizens of the age from 18 to 60 years, to which the Russian Federation has not yet responded mirror, and therefore hundreds of thousands of Ukrainian migrant workers continue to easily cross the borders either in Russia or in the Ukrainian direction, exporting from RF billions of dollars.
http://www.globallookpress.com/