Ukrainian media publish information that during almost the entire day of August 15, Russia's Black Sea Fleet closed the northern part of the Black Sea for navigation. It is about the area from the Crimean cape Tarkhankut to the Danube Delta. The area was closed to shipping, according to the Ukrainian media, from 7 in the morning to 20: 00 on Wednesday.
TV channel
TSN
(Ukraine) comes out with a material stating that such civil vessels as the "Nahide-M", "Hercules" and the tanker "Yukon Star" stopped the traffic on the route. Other ships that were heading in the direction of the closed area were warned about the inadmissibility of entering this zone.
According to Ukrainian sources, such means of the Black Sea participated in the overlap of the northern Black Sea
fleet
Russia as a marine minesweeper, Vice Admiral Zakharyin, a small anti-submarine ship (MPK-207) Povorino, and a communications boat KSV-2155.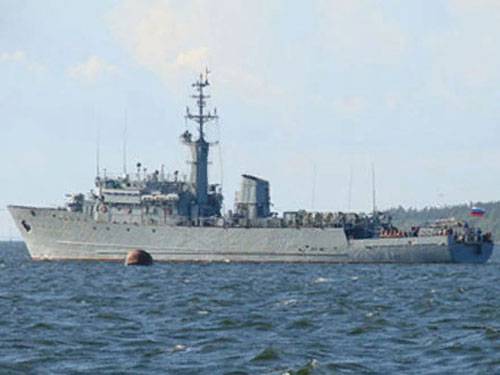 In Kiev, they say that the Ukrainian military does not have data on why the sea was "closed" for civilian shipping.
Usually, the overlap of one or another part of the water area is associated with the conduct of military exercises and is aimed at the safety of civilian courts. This is a common practice, about which hardly anything is known to the Ukrainian Ministry of Defense.
The Russian Defense Ministry has not yet commented on the closure of a section on the Black Sea for shipping.