The Lebanese army continues to arm with American armored vehicles. On August 12, the fourth and last batch of Bradley M2A2 armored combat vehicles transferred from the US Armed Forces was unloaded in the Beirut port, UAMTO reports with reference to the press service of the armed forces of Lebanon.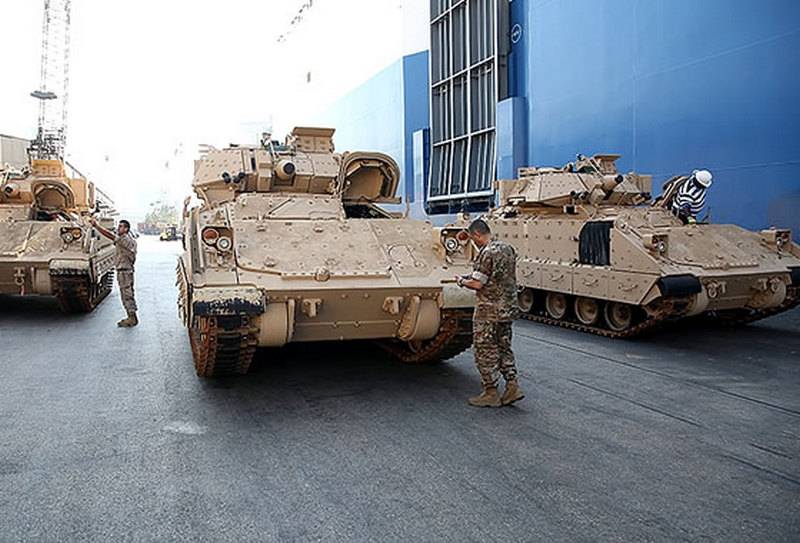 According to the report of the Lebanese military department, in the last batch were delivered eight armored vehicles "Bradley", as well as spare parts and equipment. In total, as part of the aid package, the United States supplied 2 armored vehicles M2A32 "Bradley" from the US Army to the Lebanese Army. In addition, armored transport-loading vehicles were also supplied from the US Army.
The Bradley M2A2 armored vehicle is equipped with a turret armed with the MXMUMUM Bushmaster 25-mm cannon and an 242-mm M7,62C machine gun paired with it. On the left side of the tower are two ATG TOW launchers.
As part of the US assistance program to the Lebanese armed forces, a total of $ 1,5 billion worth of various equipment was delivered and over 30 thousand Lebanese troops were trained. Among the supplies: screw
aviation
, artillery systems, small arms
weapon
various types, ammunition and communication equipment, armored cars and grenade launchers.
In addition, the delivery of reconnaissance-impact helicopters MD-530G and 6 of new unmanned aerial vehicles "ScanGl" is expected.