The Russian Defense Ministry is completing the modernization of the Crimean airfield Belbek. Most of the work at the airfield will be completed by the end of this year, infrastructure facilities will also be upgraded to ensure its operation, and the surrounding area will be equipped, Izvestiya reports with reference to the Russian military.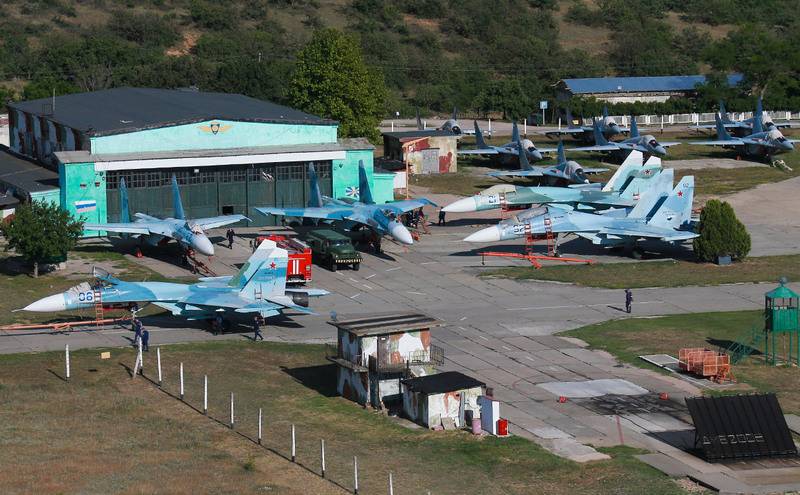 According to the plans of the Russian Ministry of Defense, the updated airfield may, if necessary, become the permanent home base of strategic missile carriers and long-range bombers, as it is one of the most southern bases of the Russian HQs. Currently, the second runway is being completed at the aerodrome. After reconstruction, Belbek will be able to receive and deploy on a permanent basis strategic bombers of any type, which are in service with the VKS.
At the moment, the 38 th Fighter Wing of the 4 Command of the Air Force and Air Defense of Russia is based at the airport. It includes Su-27CM, Su-30М2, Su-27П and Su-27UB fighters. After modernization, experts say, the command of the Russian Aerospace Forces can deploy long-range Tu-22M bombers capable of carrying anti-ship missiles.
Russian planes located at the Belbek airfield fully control not only the Black Sea, but also a significant part of Asia and Southern Europe.
In addition, the Belbek airport from 2014 is a co-based airfield. The plans of the Government of Crimea to build on it a modern airport terminal complex for passengers. Work has already begun.