The plight of the NATO general at the borders of the Russian Federation. Recognition in the German press
NATO's General Manfred Hofmann told the German press that he had "tools to counter the Russian invasion of the Baltic countries and Poland." According to Hofmann, who holds the position of commander of the NATO corps in Polish Szczecin, in the event of a "Russian invasion" he will give the order to mobilize 35 thousands of NATO troops.
In the newspaper
Tagesspiegel
It tells about the difficult fate of the NATO general, who is literally riddled with the idea of ​​"protecting the world from Russian aggression." So, it is noted that the general solves a very difficult task - to keep under control more than 2 thousands of kilometers of borders with Russia and Belarus. It is noted that while the 5 article of the NATO Charter enters into the matter and all 29 states together with Luxembourg and Montenegro mobilize to defend the Poles, Lithuanians, Latvians and Estonians, Hofmann will already "hold back the onslaught" by 35 thousands of subordinates.
From the publication in the German press:
General Manfred Hofmann is a desirable target for agents of the Russian special services. He should always inform his NATO colleagues that someone is photographing him or is near his car.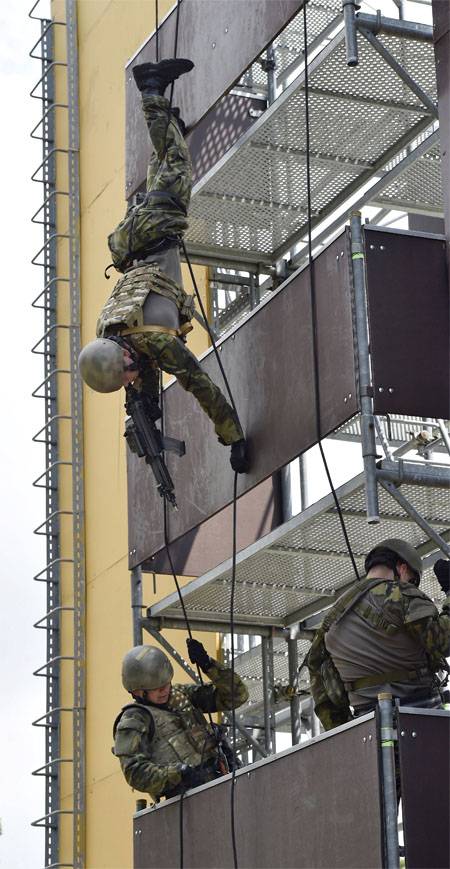 At the same time, the Hofmann service apartment in Szczecin is constantly checked by the NATO special services - declaratively for the presence of wiretapping. Apparently, they are looking for a device that could capture and transfer to "Russian agents" secret information about how Hofmann would actually protect Balts from Russian aggression in Polish and Latvian swamps with 35 forces of thousands of NATO soldiers.
At the same time, Hofmann and those who interviewed him didn't ask themselves: why should Russia invade the Baltic states, which are steeped in euro loans and are preparing to start paying off debt obligations by tens of billions of euros a year to Germany, France and other major EU economies.
http://www.globallookpress.com