It flew too fast. Estonian radars could not "spot" the Spanish missile
The radar stations of the Estonian Self-Defense Forces could not track the trajectory of the air-to-air missile launched by the Spanish fighter because of its small size and very high speed, the Estonian Defense Ministry said.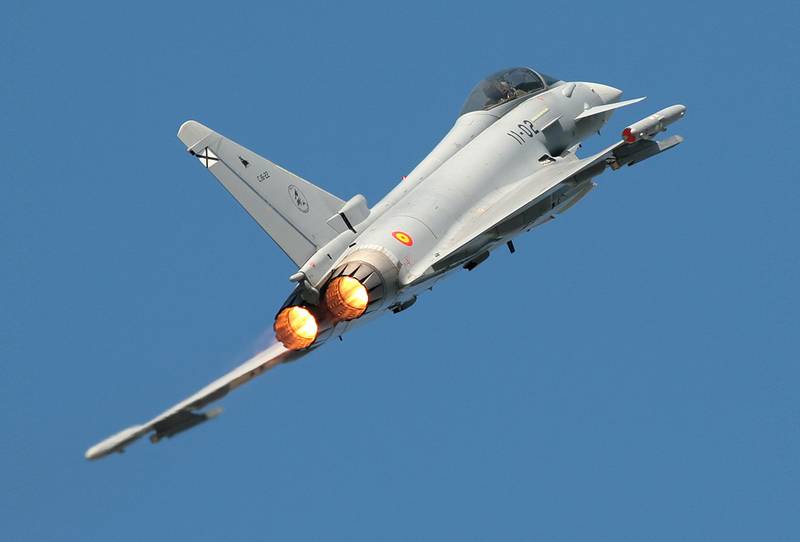 According to the Estonian military, the radar station, which is located in Kellawera, could not determine either the trajectory of the rocket's flight, nor determine the place of its fall, since "the rocket flew at a speed four times the speed of sound, and is small compared to the plane ". The Estonian Defense Ministry explained that the radar of the long-range detection of the rocket is fixed, but according to their data it is impossible to determine the flight path and the place of the crash.
In Estonia, there are no radar systems capable of tracking the flight paths of such missiles, the Estonian defense ministry added, since the anti-aircraft systems of the corresponding range are missing.
We remind you that 7 August fighter Eurofighter Typhoon 2000, the royal Spanish Air Force, flying over the southern regions of Estonia, launched an air-to-air combat missile. The launch was made at an altitude of 6 km, while the missile radius was 100 km. For four days, the Estonian army conducted a ground search for a place likely to drop the rocket. As a result, not finding any fragments of the rocket, nor the place of its fall, the ground part of the operation to search for the rocket was stopped. According to the statement of the Estonian Air Force commander Colonel Riivo Valge, the search for the missile and its fragments will be continued from the air.
https://www.eurofighter.com/