Turkish President Recep Tayyip Erdogan said that the Turkish armed forces are preparing a new military operation in the Syrian Arab Republic. At the same time, Erdogan said that the previous operations of the Turkish Armed Forces (the "Euphrates Shield" and the "Olive Branch") ensured security in several regions of Syria.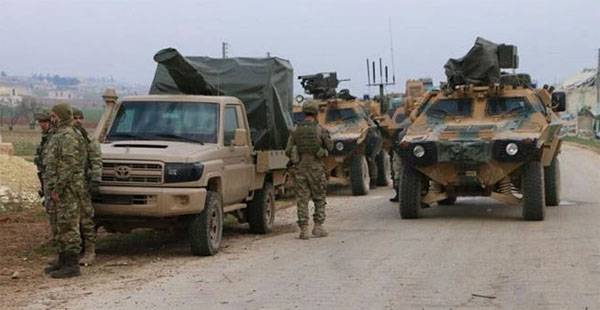 Erdogan:
With God's help, we will free up new territories in the near future and provide the necessary security there.
According to the Turkish president, about a quarter of a million refugees were able to return to those places in Syria where the Turkish military was safe. Most of them come from Turkish territory, where more than 2 million Syrian immigrants remain.
How does official Damascus relate to military operations in Syria? The Syrian authorities called the above-mentioned operation of the Armed Forces of Turkey "Euphrates Shield" a violation of the sovereignty of the Syrian Arab Republic.
Today, the Turkish military contingent is concentrated in Syria mainly in the north of the country - in the region of Afrin and Manbij, as well as in the province of Idlib. A joint Turkish-American patrol is being carried out in the Manbij area. In what region of Syria the Turks are going to launch a new military operation (and against whom specifically) is not reported.