Innovations in full dress for sailors of Russia
The newspaper "Izvestia" comes out with the material that from the autumn of this year, naval officers of the Russian Navy will begin to receive a new parade uniform. At the same time, the new form will be a reference to the previous versions of naval uniforms (including variations of the form of the times of the Great Patriotic War).
Source
"Izvestia"
in the Ministry of Defense informs that the dress uniform will be black. At the same time, it is noted that this is one of the options for the "parades" set - for certain activities, which will be determined by orders of the command. White is also planned to save.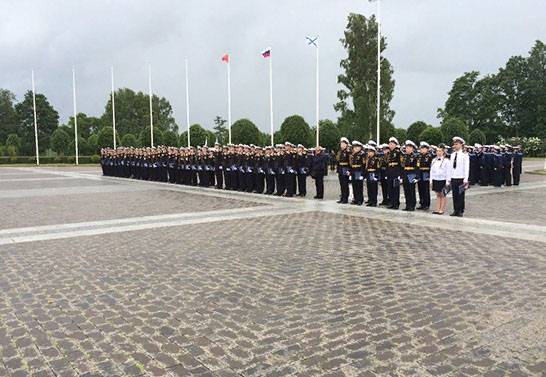 In the new set - single-breasted jacket with stand-up collar and wool trousers in black.
The updated kit is associated with its greater practicality, especially in operating conditions at high latitudes - for example, in the North
navy
.
Earlier, the "stand" collars with the so-called "coils" were introduced for the parade uniform of the Russian Army ground troops. At the same time, not all servicemen agreed with the opinion of convenience and practicality. It is noted that in hot weather such a collar uniform brings significant inconvenience - for example, in the mode of many hours of preparation for a military parade.
The first reviews on the updated parade uniforms for servicemen of units and formations of the Russian Navy can be heard immediately after the arrival of new sets to the troops. That is, this fall.