National Interest: US Navy Prepares for Confrontation with Russia in the Atlantic
United States Navy prepares to confront Russian Navy
fleet
in the North Atlantic, writes the American edition of National Interest.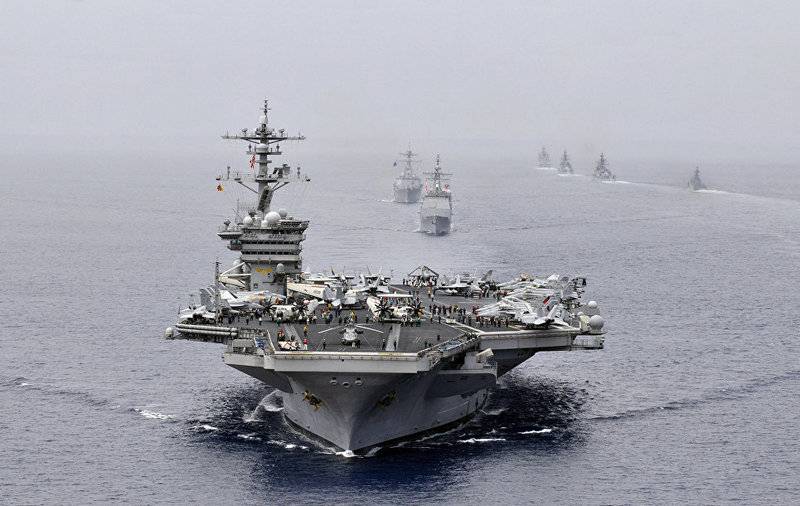 According to the publication, Admiral John Richardson, Commander-in-Chief of the United States Naval Forces, recently stated that Russian submarines had been observed in the North Atlantic, which had not been observed for the last 25 years. Vice-Admiral Charles Richard, who holds the post of head of the submarine fleet of the United States, spoke in the same vein. He said that the submarine forces of the United States must be ready to conduct combat operations, since "the people of America are waiting and demanding victory."
Recall that in May of this year, the command of the US Navy announced the revival of the second fleet of the US Navy, which will be responsible for the east coast of the United States and the North Atlantic. The main task of the newly created fleet will be to confront the "territorial claims of Moscow." Despite the threat from the Chinese submarines, whose number should increase by 2020, the US Navy is more concerned about the actions of the Russian fleet, as the newspaper writes, by 70 units.
Earlier, Admiral of the US Navy, James Foggo, said that the tension in relations between Russia and the United States was growing and described it as
"the fourth battle for the Atlantic", meaning by the first three two world and cold wars.
http://www.globallookpress.com/