Ukrainian official: we risk losing statehood
Ukraine risks not only losing control over two or three ports, but also losing statehood altogether, leads
apostrophe
Statement by the Deputy Minister for Temporary Occupied Territories and Displaced Persons Georgy Tuka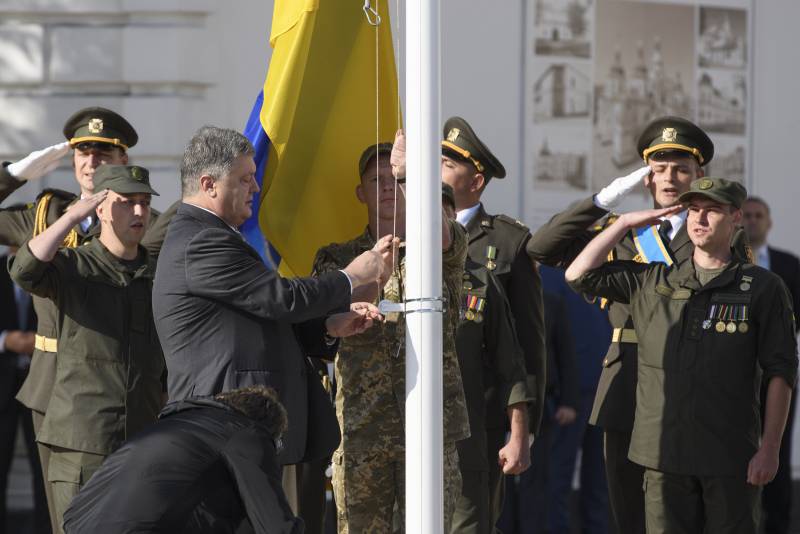 Kiev has a real threat to lose both seas (Azov and Black), and along with them statehood, and not necessarily by military means, Tuka said.
According to him, Vadim Rabinovich and Yevgeny Murayev (For Life), Yuriy Boyko ("opposition bloc"), as well as other representatives of the "fifth column" are enough to push the majority to the Rada — and that's all, skiff, there's no Ukraine, but there is "Little Russian province" ".
Responding to a question about the difficult situation in the Azov Sea, Tuk noted that in Kiev they are considering several options for "lifting the blockade", including the military one.
Now I am not ready to talk about the scenarios that we are studying, including the unlocking of force. This question is very complex. No decisions have yet been made.
he said.
At the same time, the deputy minister did not dispute the right of Russians to inspect ships in the Sea of ​​Azov. He recalled that the Ukrainian security forces have the same right, and there are no restrictions here.
In this case, it is not about violation of the right, but about abuse of this right. These are completely different things.
explained Tuk.
He added that Ukraine alone will not cope with the "crisis in the Sea of ​​Azov", but Kiev has the opportunity to attract allies to help find the right solution.
Earlier, Deputy Foreign Minister of Ukraine Elena Zerkal noted that the Ukrainian media artificially aggravate the situation with the inspection of ships in the Sea of ​​Azov. According to her, from the shipowners or from the captains of the ships did not receive a single complaint against the actions of the Russian border guards.
http://www.globallookpress.com