Not only sprats. The politician spoke about the "catastrophe" in the Latvian ports
Due to bad relations with Russia, a catastrophic situation has developed in Latvia in the field of sea transit, reports
RIA News
statement of the candidate of the Seimas from the party "Consent" Alexei Medvedev.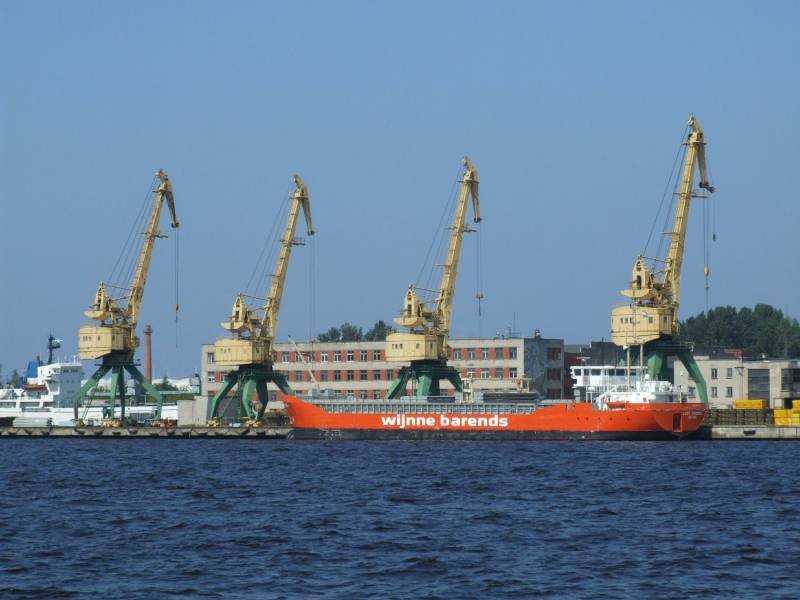 According to the politician, he was born and still lives in Ventspils, the city where the seaport is the main source of income. Today, there, as in all Latvian ports, there is a catastrophic situation in the field of transit.
The rapid decrease in transit cargo flows has a negative impact not only on the residents of the cities where the seaports are located. It affects all residents of our republic,
he declared.
Medvedev noted that even in 2016, sea and railway transport in total brought Latvia € 700 million, but this year revenues will decline significantly. There is no chance to improve the situation, then it will be even worse.
He expressed confidence that what is happening is the result of Riga's foreign policy.
The aggravation of relations with Moscow literally destroys one of the main revenues of the Latvian budget. Russia did not wait and did not ask Latvia for anything - it built several new ports in the Baltic.
And now it's where our millions of euros go,
stated the politician.
He called on the Latvian authorities to understand one simple truth - Europe will still receive Russian cargo. Russia will sell them itself and deliver it itself. Everyone is happy, there are no losers. In addition to Latvia, which is already excluded from this scheme.
At the same time, Medvedev added that if you try, you can still mitigate the situation with the help of compromises.
According to the agency, over the past 4, rail transport in Latvia decreased by 23%, turnover of sea ports by 16%, and the budget lost more than € 132 million.
http://www.globallookpress.com