Kiev "discovered" Russian columns and strongholds of the militia
Ukrainian security forces are "sounding the alarm" - in the "gray" zone on the demarcation line "strongholds" are being built. Representatives of Ukraine at the Joint Center for Control and Coordination of the Ceasefire Regime (STCC) reported on the alleged construction in progress.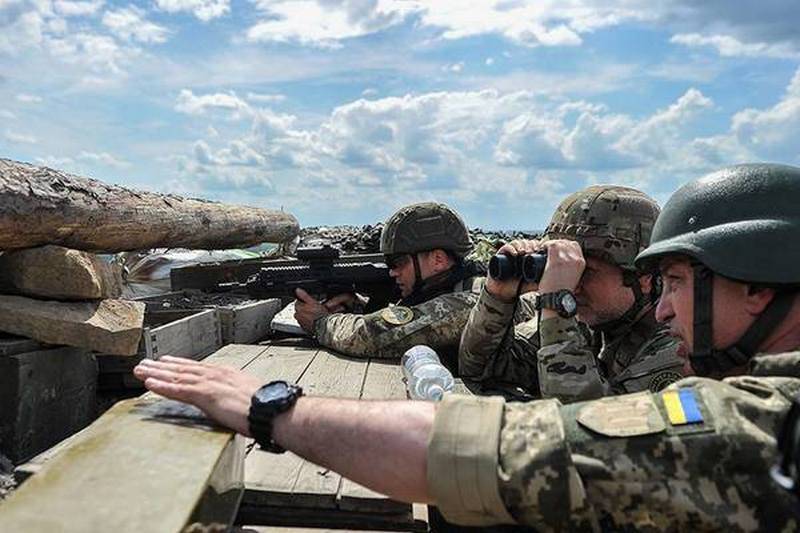 According to Ukrainian representatives in the JCCC, the construction of "strongholds" was discovered by the OSCE mission, which, with the help of
drones
mission monitored the demarcation line in Donbass. In addition, according to the Ukrainian side, the OSCE mission allegedly discovered the movement of trucks with
weapons
and ammunition. According to the information, 7 August, an OSCE drone, found a "convoy of KAMAZ-4310 trucks entering the territory of Ukraine along dirt roads, bypassing checkpoints." At the same time, a statement by the Ukrainian security officials speaks of 12 tilted KAMAZ trucks, 15 military-type trucks and six BRDMs that passed in one column through an uncontrolled border. Also, an OSCE drone was allegedly spotted a second column, in which there were 6 tilted KamAZ trucks and one KamAZ with a kung.
Thus, they make a conclusion on the Ukrainian side, given that such trucks are used to transport ammunition, and the carrying capacity of KAMAZ 7 tons, these two columns were taken to the "occupied territory of Ukraine about 200 tons of ammunition." At the same time, they added to the JSCC, with a high probability it can be stated that these columns of vehicles are "only a small part" of the ammunition delivered to the Donbass. Of course, photographs of the "Russian columns" were again not presented.
Earlier on Monday, the command of environmental protection in the Donbass announced that recently in the territory under the control of the militia, the number of heavy weapons and military equipment in 8,5 has increased!
https://www.obozrevatel.com/