The IL company intends to create an upgraded version of the An-2022-124М transport aircraft by 100, reports
TASS
.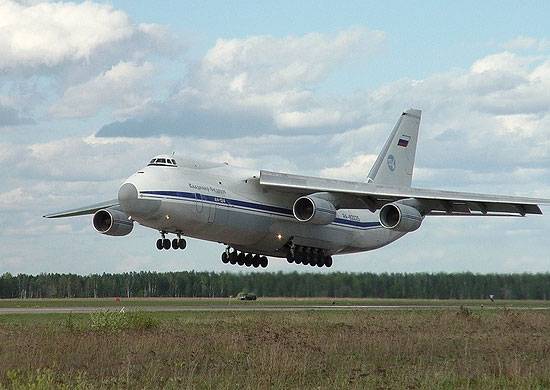 According to information published on the procurement website, the implementation of the component of the ROC includes the re-equipment of the An-124 Military Transport
aviation
in the form of An-124-100M, airfield support and testing.
The work was entrusted to Aviastar SP as the sole supplier of this service. The maximum contract value is defined in 3,5 billion rubles. The completion date is December 2021.
In turn, by the end of this year, Crystal Design Bureau should replace the electrically conductive centrifugal pumps of the aircraft with domestic analogues. The cost of work is estimated at 33 million rubles.
And Tekhnodinamika holding was instructed to replace the imported pumping stations and An-124-100 units. 18,6 million rubles is allocated for these purposes.
In addition, measures are planned to extend the life of the aircraft.
PJSC "Il" will also spend about 34 million rubles on the preparation of Ulyanovsk Aviastar for the production of promising transport IL-276 (SVTS).
Recall IL-276 is being developed to replace the An-12 transport aircraft in the army. His first flight is scheduled for 2023 year.