Jakarta: USA is "very unhappy" with our purchase of Russian Su-35
The Indonesian government announced attempts by the United States to thwart a deal to buy Russian Su-35 aircraft. Thus, the Director General of the Foreign Trade Department of the Indonesian Ministry of Commerce, Oke Nurwan, said that the United States openly expressed dissatisfaction with the deal, reports the Jakarta Post.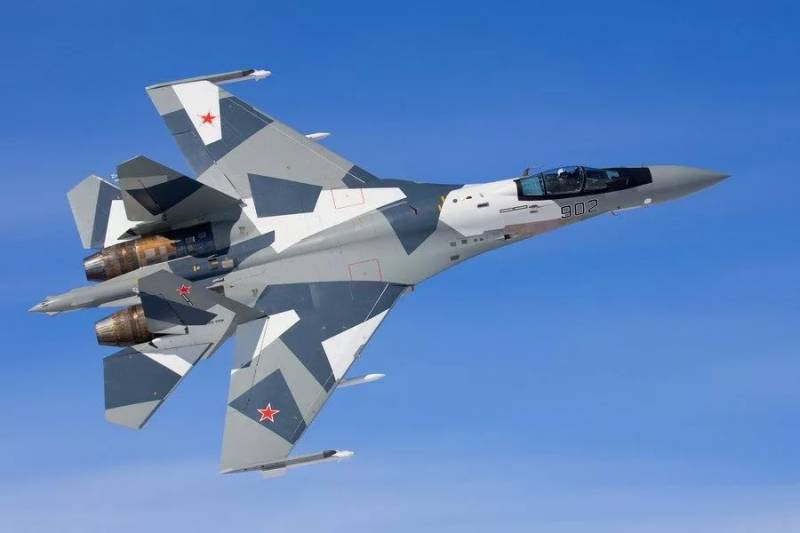 Nurvan said that while concluding a barter deal to acquire Russian Su-35 fighters, the United States was trying to intervene. But despite the threats of Washington, Jakarta is not going to abandon its plans to acquire aircraft.
Recall that the contract for the supply of Indonesia 11 Russian fighter Su-35 was signed earlier this year. The amount of the transaction is estimated at 1,14 billion dollars, with about 570 million of this amount Russia will receive Indonesian goods such as tea, coffee, rubber and palm oil.
As the Indonesian Ambassador to Russia Mohamed Vahid Supriyadi said earlier, the delivery of the first, and possibly two, Su-35 fighters is expected by October. At the same time, Indonesia does not exclude the possibility of purchasing the second batch of Russian Su-35 fighters, provided that the necessary funds are allocated from the country's budget.
http://www.globallookpress.com