The Ukrainian government is looking for options to pay the debt to the monetary fund
Not having received the next tranche, Kiev will not be able to pay its debts to the IMF, said in an interview with the TV channel
Straight
government representative in the Verkhovna Rada Vadim Denisenko.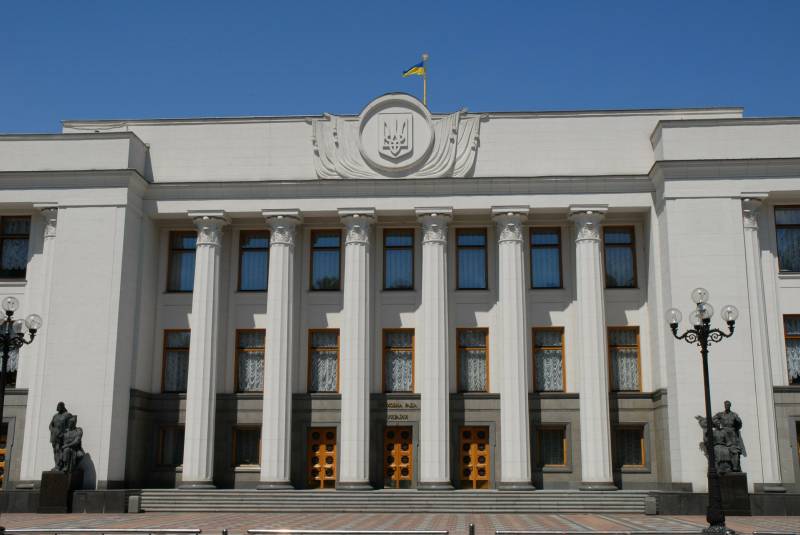 Earlier, Prime Minister of Ukraine Volodymyr Groysman promised not to raise the price of gas, since it would be too heavy for Ukrainians. The government understands that this step during the election campaign is political suicide. On the other hand, the Monetary Fund requires Kiev to "equalize prices" for energy carriers.
According to Denisenko, next year the country will face a difficult financial situation, it will be necessary to pay more than $ 6,5 billion. The government is looking for options in order to prevent gas prices from rising, a thousand cubic meters of which (according to the IMF demand) will cost about UAH 10 (increase by 500%).
One of the options for paying debts is to use the next tranche of the monetary fund for this.
At the same time, the official stressed that in itself, cooperation with the IMF is critically important for Ukraine, since "a loan from the World Bank and macro-financial assistance from the European Union" depends on it.
Today, he said, foreign lenders are the only source of money for Kiev, since its own banking system is completely "killed."
Recall, from 2015 to 2017, Ukraine received more than $ 8 billion from the IMF. The authorities hoped to receive the next (fifth) tranche before the end of last year, but this has not happened so far. Monetary Fund requires them to fulfill a number of conditions, including higher prices for energy supplied to the population.
http://www.globallookpress.com