The Russian military department decided to improve the performance of Ka-52 "Alligator" reconnaissance and attack helicopters in terms of increasing the effectiveness of the use of anti-tank weapons, reports
RIA News
.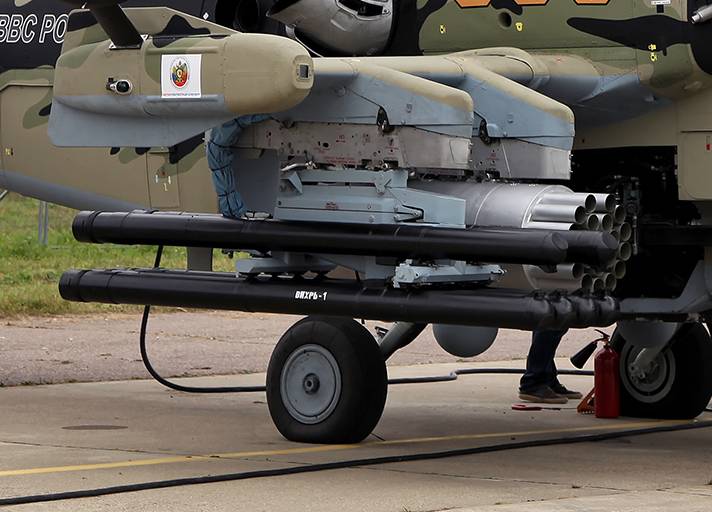 According to information published on the procurement website, the goal of the work is to improve the gyro-stabilized optical-electronic system (GOES-451 product) to improve the characteristics of the detection range and target recognition. In addition, the machines must be equipped with an upgraded optical-electronic system.
According to the customer's requirements, the target detection range of the "tank" type after the upgrade should be at least 10 km, and the recognition distance should be at least 8 km. The same indicators in the thermal imaging channel - at least 8 km and 5 km, respectively.
Work in this area should be completed before the beginning of October this year. The completion of the work will be considered changes in the design documentation for the results of the control flight and flight evaluation.
The equipment of the GOES-451 system is located in the fore part of the machine and incorporates a television camera, a thermal imager, a laser range-finder, a targeting system, an ATGM guidance system.
The publication reminds that the Ka-52 is installing the Whirl-M guided weapons complex, which includes 12 supersonic Whirl-1 missiles (9М127-1). The ammunition is made according to the aerodynamic scheme "Duck" with a folding wing.