Mattis called space a new theater of operations
At the Pentagon, they fully supported the idea of ​​the President of the United States, Donald Trump, to create a separate branch of service - the Military Space Forces. The head of the US military department, James Mattis, spoke in favor of the idea of ​​creating an operational command of space forces within the US Armed Forces, ABC News reported.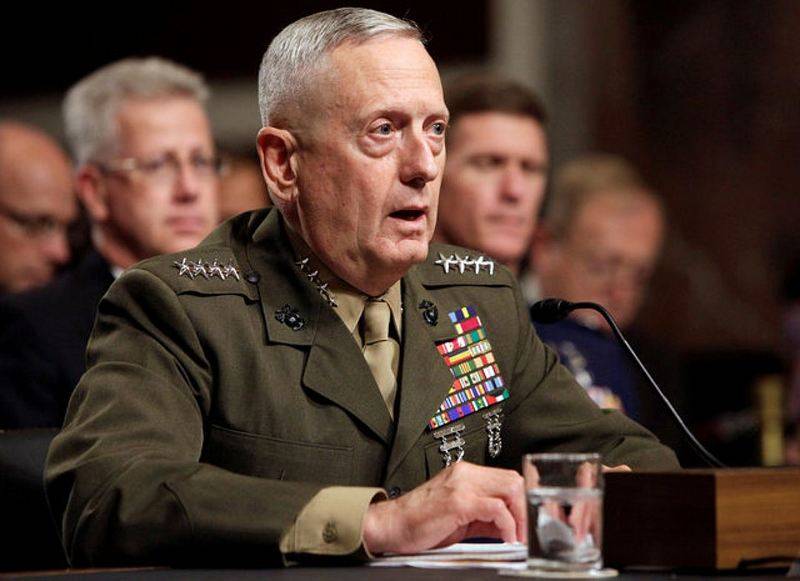 As follows from the publication, James Mattis said that the United States should view space as a developing theater of operations, adding that "space is the same battlefield as land, air and sea." The Pentagon fully supports the initiative to create space forces and is already working on the implementation of this idea. The head of the US Department of Defense noted that a new operational command is being created "to protect US assets in space," while drawing attention to the words of NASA director Jim Brydenstein, who recently declared the vulnerability of US space objects and the likelihood of losing the GPS signal that threatens the US "a complete arrest of life".
Earlier, when discussing military spending on the 2019 fiscal year, the United States Congress provided for an item of expenditure on the formation of a new kind of military. In the near future, the United States is planning to create an echelon of space vehicles to intercept ballistic missiles.
Russia has repeatedly criticized the decision of the United States to place
weapons
in space and urged Washington not to start a new "space arms race."
http://www.globallookpress.com/