MO of Britain: aggressive Russia threatens the whole world
At this stage, Russia is a threat not only to Great Britain and Europe, but also to many other countries,
TASS
Statement by United Kingdom Defense Secretary Gavin Williamson.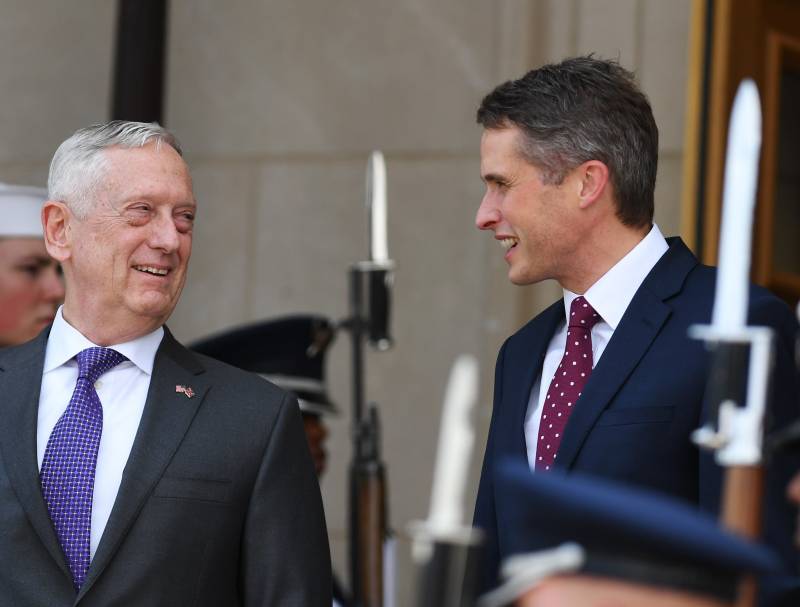 According to him, in 2015, Western countries viewed Russia as a "nascent threat" and could not give an accurate forecast of the further development of the situation. However, the experience that the world acquired after 2015 of the year clearly shows that Moscow's aggressive activities are directed not only against Europe, but also against many other countries, the minister said, speaking at a seminar in the Atlantic Council in Washington.
Now Russia is using its entire military arsenal to advance its interests on the world stage, he said.
At present, the world community can observe a growing competition among aggressive states: Iran sponsoring terrorism; DPRK possessing nuclear
weapons
; more and more aggressive Russia, said Williamson, also urging not to forget about growing China.
The minister did not forget about the "first use of chemical weapons in Britain (the case of Skripale) since the Second World War", the responsibility for which most likely lies with the Russian special services.
In his opinion, all of the above suggests that "threats are becoming more diverse," some countries are beginning to act as terrorist groups, and the terrorists themselves "are getting more and more modern weapons, including in cyberspace."
Thus, today "the border between peace and conflict is blurring" - humanity "has entered a new era of interrelated threats," the head of the British defense department added.
http://www.globallookpress.com