Vladivostok Economic Forum will protect the Special Forces of the Pacific Fleet
The participants of the Eastern Economic Forum (WEF), who will gather in Vladivostok in September, will be guarded by Pacific forces
fleet
, reported
News
.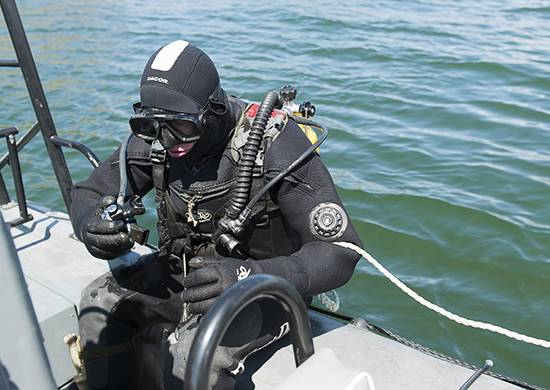 From 10 to 13 September, restrictions will be set for navigation in the waters of the Ajax, Novik and Paris bays of the Russian Island. The exact composition of the forces of the Pacific Fleet is not disclosed, however, according to the newspaper, first of all it is about air defense systems and anti-sabotage units.
The 59 Specialty Squad is based in this area. It includes divisions of divers-miners, radio engineers and combat swimmers. The latter are armed with speedboats "Rooks" and modern means of detecting and counteracting saboteurs, including
weapon
for underwater shooting.
The 93 Air Defense Division of the 11 Army of the Eastern District, equipped with the C-400 and C-300PS anti-aircraft systems, will monitor the air situation.
As noted by military expert Dmitry Boltenkov, the military will be responsible for the defense of the Russian island from the sea, land and air. For this there are warships, modern air defense systems, the forces of the marines.
In recent years, the Pacific Fleet has been seriously updated and modernized.
The newspaper reminds that in the area of ​​the forum, the 36-division of the ships is also based, which includes the cruiser Varyag, anti-submarine ships of the 1155 project "Deloi", the destroyer "Bystry", the corvette "Perfect" (20380 project).
Ministry of Defense of the Russian Federation