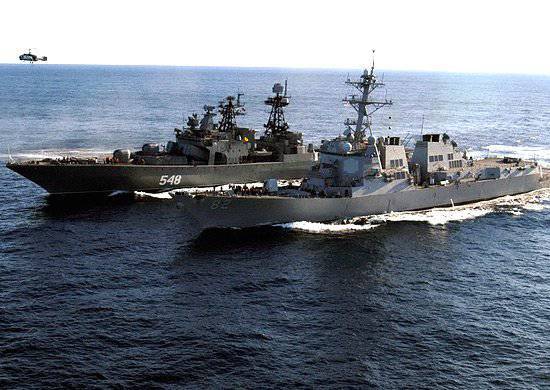 Ships of the Pacific
fleet
for the first time they will take part in the large-scale international exercise Rimpak-2012.
In June, a detachment of ships consisting of the Admiral Panteleyev BOD, the Boris Butoma tanker and the Fotiy Krylov ocean rescuer will leave the Southern Primorye in the direction of the Hawaiian Islands.
According to the organizers, during the exercise, the interaction of foreign naval forces on a wide range of international naval cooperation issues will be worked out.
Rimpak exercises have been held since 1971. Periodicity - once every two years. The first such exercise involved the ships of the United States, Canada and Australia.
The current teaching will be already 23. This time 45 ships and vessels from 22 countries will take part in it.
Earlier, only observers from the Russian Pacific Fleet were present at such exercises. This year a decision was made on the participation of the Pacific Fleet ships in the Rimpack-2012 program.
The active phase of the exercise will take place in the Pacific from July 11 to August 2.