Russian nuclear scientists from Afrikantov OKBM, which is part of the Atomenergomash holding, managed to create and test in practice a unique active nuclear reactor zone with a resource for the entire life cycle of a nuclear submarine, follows from the report of the experimental engineering design bureau (OKBM).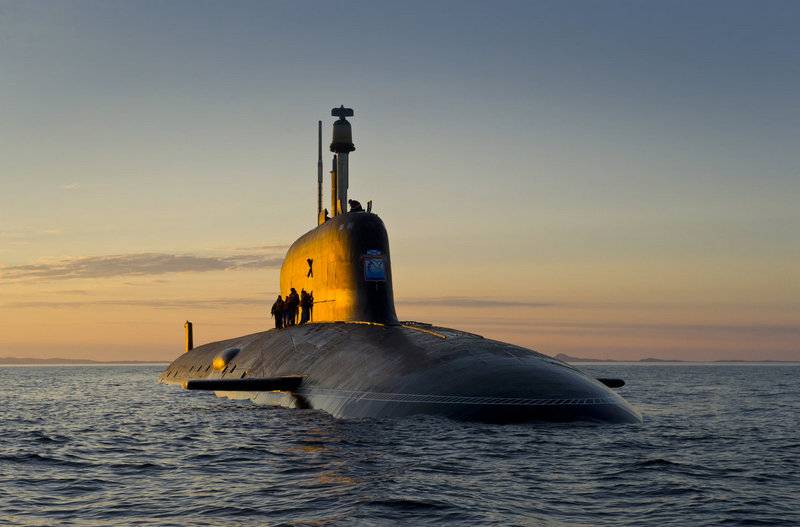 As the OKBM explained, the creation of a nuclear reactor core that does not require a reload of nuclear fuel after a certain amount of time, as is currently happening on modern ships with nuclear reactors, means that in the future, Russian nuclear submarines will not need to embark on a "reload" nuclear reactors ", which temporarily shut down the nuclear submarines
fleet
RF.
The fleet has already responded to the "novelty" from the Russian nuclear scientists. The former commander of the Northern Fleet, Admiral Vyacheslav Popov, said that the creation of an "eternal" reactor is of paramount importance for the combat readiness of submariners, as the "recharging" of a nuclear reactor takes about a month and the combat fleet loses a combat unit for a month.
As follows from the OKBM report, tests of the new core were carried out on a fourth-generation submarine, and successful operation confirmed the correctness of the decision made. The report does not name the submarine, which was tested, but in the Russian Navy, the submarines of the fourth generation are the submarines of the Yasen and Borey projects.
We remind you that the Afrikantov Experimental Engineering Design Bureau is the leading developer of cores for ships of the Russian Navy.