VNO anti-aircraft gunners carried out live firing of the C-400 complexes
The calculations of the C-400 anti-aircraft systems of an air defense unit in the Eastern District completed missile launches at the Kapustin Yar range in the Astrakhan Region, reports
press office
BBO.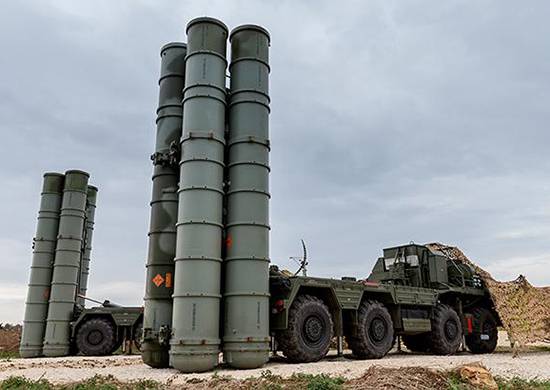 It is reported that the military successfully coped with the tasks, destroying one of the most difficult targets - "wild boar" - moving along a ballistic trajectory.
The press service clarified that the execution of these docking firing was the final stage of retraining of servicemen of the Eastern District to the new C-400 SAMs.
At present, calculations are preparing military equipment for loading and sending to the Khabarovsk Territory to the place of deployment of the compound.
On the territory of the same district on Monday, a joint exercise of air defense units and assault
aviation
.
Su-25 attack aircraft pilots were alerted and flew to a given area in order to destroy a conditional enemy field camp. To complicate the task, the flights were performed at low altitudes with a rounding of the terrain.
Calculations of the C-300 air defense system, in turn, were used to work out targets detection, tracking and capture.
Such trainings are aimed at improving the air defense system and enhancing the skills of flight personnel in overcoming air defense weapons, the press service added.
Ministry of Defense of the Russian Federation