Too expensive for Russia: in the United States predicted death "Armata"
Technologies used by developers to create
tank
"Armata" will be useful in creating a new combat vehicle, while Russia is actively replenishing troops with Soviet modernized armored vehicles, leads
Lenta.ru report
opinion of American expert Joseph Trevitik.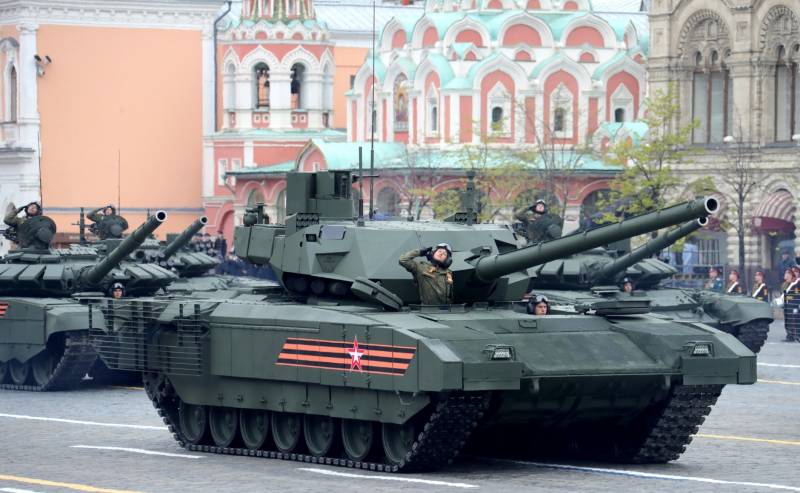 According to the expert, the Armat, as well as the Su-57, is very expensive for mass production, but in the future it can be used to create a new car.
By the time Russia will have the means for mass production of the tank, the situation in the world may change, and the tank will be an outdated machine. Therefore, Uralvagonzavod needs to continue to develop in order to use the existing developments for the "further improved tank concept".
The new tank in Russia, according to the author of the material, may appear in 5-7 years, but for now the Kremlin will continue to squeeze everything possible out of its old machines during the cold war period.
Recall that in April, another American expert, Sebastian Robin, published the article "Rest in Peace ...", in which he stated that Russia had abandoned the serial production of the "deadly" C-57 fighter (PAK FA) because of India's withdrawal from the joint project to build the aircraft fifth generation.
http://www.globallookpress.com