In Kiev, announced the possible termination of the railway communication with Russia. This statement was made by the Minister of Infrastructure of Ukraine Volodymyr Omelyan, the Ukrainian TV channel "1 + 1" reports.
Omelyan said on the air of the TV channel that Ukraine is currently considering the issue of stopping the railway communication with Moscow. Rumors about the increase in the number of trains Lviv-Moscow are not true, although they say that they are very popular.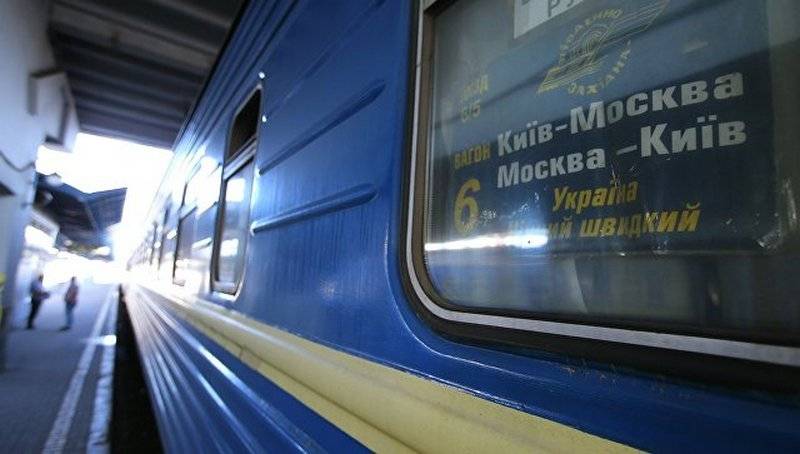 Recall that in the end of last year, Omelyan announced the possible termination of the railway communication with Moscow during 2018. However, he stated that the termination of railway. communication with Moscow will not bring losses to Ukraine. "Only one hryvnia," as Omelyan estimated the losses.
It should be noted that the Minister of Infrastructure simply lies to the people of Ukraine, saying that there are no losses from the cessation of communications with Moscow. The state administration of railway transport (Ukrzaliznytsia) previously reported that the most profitable Ukrainian train in 2017 was the Kiev-Moscow train, which brought about six million dollars of net profit to the Ukrainian treasury, while all other directions caused only losses .
Earlier, Ukraine has already ceased air communication with Russia since 2015. After Maidan 2014, the number of passenger trains going from Ukraine to Russia also significantly reduced.