Pompeo: US will strictly observe anti-Iran sanctions
The United States intends to enforce sanctions on Iran, leads
TASS
Statement by US Secretary of State Mike Pompeo.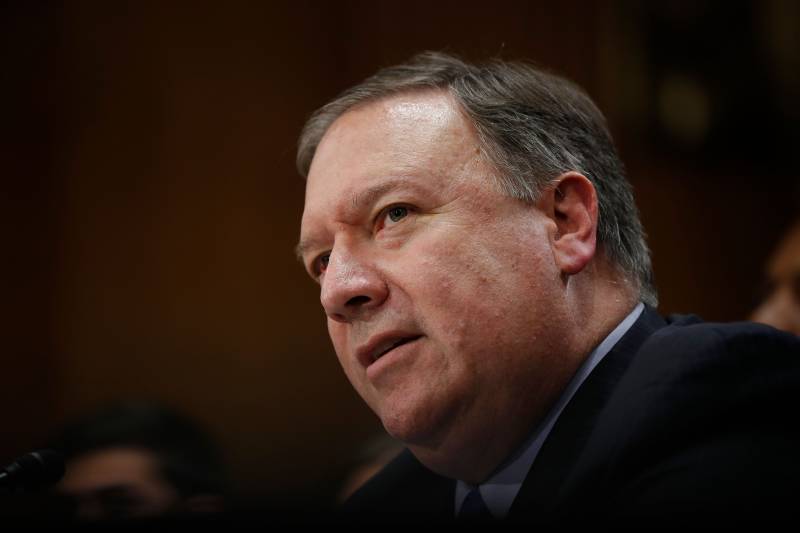 The head of American diplomacy in this case had in mind the first package of anti-Iranian restrictions, which should be restored at the beginning of the week.
Answering a question from journalists about Tehran's ability to evade a ban on financial operations and continue selling its oil, Pompeo noted that such a "focus" on Iran's authorities would not succeed.
This is an important part of US efforts to combat Iran's destructive activities,
he said.
According to the Secretary of State, only "colossal changes" in Iran's behavior can lead to a weakening of the sanctions regime. Pompeo added that diplomats from the countries of the East Asian Summit, in which he also took part, supported the actions of Washington against Tehran.
Touching on Iran's domestic policy, Pompeo expressed concern about the ongoing protests in the country. In his opinion, the Iranian people are not satisfied with the Americans, but with their own government. "
The US is concerned about reports of violence by the Iranian authorities against the unarmed people and support the right of Iranians to protest against oppression and corruption, he said.
At the same time, the Secretary of State did not succumb to the provocative questions of journalists and diligently avoided a direct call for the overthrow of the current Iranian leadership.
http://www.globallookpress.com